Willowbrook Parent Organizations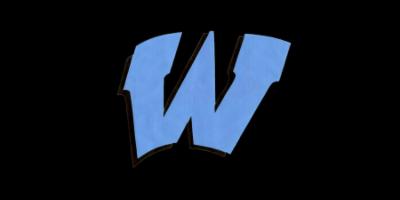 Parents/guardians, alumni and community members – are you looking for a way to get involved with and give back to Willowbrook?
There are several organizations you can join that benefit Willowbrook students. Below is general information about those groups.
District 88 Foundation
The District 88 Foundation is a member of the Partnership for Inspired Education (PIE) Foundation, a 501(c)(3) charitable organization that serves public school students in District 88, Addison School District 4, District 45 and Salt Creek School District 48. Founded in 2009, PIE is designed to be the foundation that supports a long-term partnership with the community, businesses, schools and, most importantly, the children served. Funds raised by the foundations have been used to support District 88 students. For more information, go to www.dupage88.net/foundation.
Citizens Advisory Council (CAC)
The CAC is an organization made up of appointed parents/guardians and citizens of the Willowbrook community, along with Board of Education members and the Principal. The group meets to discuss current issues prevalent in the high school, and members are liaisons between the community and the Board of Education to voice community concerns. For more information, contact Willowbrook Principal Dr. Daniel Krause at dkrause@dupage88.net. To view a list of the CAC agendas, go to https://www.dupage88.net/site/page/11111.
Willowbrook Parent Organization (WPO)
The WPO is a group of parents/guardians who help build a connection between home and school. The group's main purpose is communication, not fundraising. Meetings include a short, informal business meeting and an administrative report. During the meeting, there are opportunities to ask questions, make suggestions and voice concerns. The WPO also provides assistance during various school events such as Open House, Parent-Teacher Conferences, Curriculum Showcase, Senior Recognition Assembly and Powder-Puff Game. For more information, go to https://dupage88.net/site/page/3408.
Athletic Boosters
The Athletic Booster Club is supported and run by volunteers, who donate their time and talents to raise funds that support and enhance the girls and boys athletic program at Willowbrook. The Athletic Booster Club is in charge of concession stands, spirit wear and helping teams with funding that might be needed. For more information, go to https://whsabonline.weebly.com.
Music Boosters
The Willowbrook Music Program offers Band, Orchestra, Choir, Piano and Guitar classes for students. The Music Booster Club is proud to support and assist the directors, students and the Music Department by providing receptions after concerts, sponsoring social activities, maintaining and distributing uniforms, assisting at musical functions and offering a number of scholarships and grants. The Music Booster Club strives to provide an open line of communication between the community, parents/guardians and the Music Department. For more information, go to www.wbhsmusicboosters.com, or e-mail info@wbhsmusicboosters.com.
Parent Leadership Academy Network (PLAN)
PLAN was created in 2008 to provide information to black parents/guardians to increase their knowledge of the school system to better help their children succeed. Topics include interpreting test scores, curriculum offerings, college and career planning, strategies for academic success and more. For more information, contact Willowbrook Counselor LeVar Ammons at lammons@dupage88.net.
Guidance Department Advisory Council
As part of a comprehensive school counseling program, the Willowbrook Guidance Department developed an Advisory Council, which is a representative group of stakeholders (parents/guardians, staff members, community members, administrators, students, etc.) selected to review and provide input on the school counseling program. A comprehensive school counseling program is driven by student data and based on standards in academic, career and personal/social development, and it promotes and enhances the learning process for all students. This group meets twice a year to review programming, data and goals. For more information, contact Willowbrook Director of Guidance Dana Whittaker at dwhittaker@dupage88.net.
Hispanic Parent Outreach Meetings
These meetings are for Spanish-speaking parents/guardians, and presentations are conducted in Spanish. The meetings include informal interactive discussions and presentations that mirror other parent/guardian presentations provided at Willowbrook. For more information, contact Willowbrook Counselor Cindy Zamora-Failla at czamora@dupage88.net.
What I Need (W.I.N.) SPED Parent Advisory
These meetings are designed for parents/guardians of students with special needs, to give them the tools to support their child in the most successful way possible. The goal is for parents/guardians to become more comfortable with their valuable role in the IEP process and to positively advocate for their child. This group also provides an opportunity to network with other parents/guardians. For more information, contact Willowbrook Assistant Principal Bob Daly at rdaly@dupage88.net.
For questions or more information about the above groups, contact Willowbrook at 630-530-3400.