Working together to provide our student-athletes with a rich experience that instills pride, tradition and excellence in our community.
The Willowbrook Athletic Booster Club is supported and run entirely by volunteers, who donate their time and talents to raise funds that support and enhance the girls and boys athletic programs at Willowbrook. The booster club is funded through membership dues, concessions, spirit wear sales and an annual Golf Outing.
As a member of the Willowbrook Athletic Booster Club, you're supporting:
Donations to individual teams
Work incentives (teams working the concession stand)
$1,000 scholarships for student-athletes
Senior Athletic Banquet
Warrior Pride Essay Contest
Assistance to local charities
Luncheon for coaches
Thanksgiving Turkey Raffle
Click the button below to view the list of 2022-22 Willowbrook Athletic Booster Club members. Thank you for your support!
Spirit wear
Willowbrook spirit wear is sold during select athletic events. For details and more information, contact the Athletic Booster Club at willowbrookboosters@gmail.com.
Meetings
6:30 p.m. on the third Wednesday of the month
(*No meeting will take place in December or May)
Willowbrook Athletic Director: Brandon Murphy

Willowbrook Athletic Booster Club 2022-23 Board (pictured below, from left to right)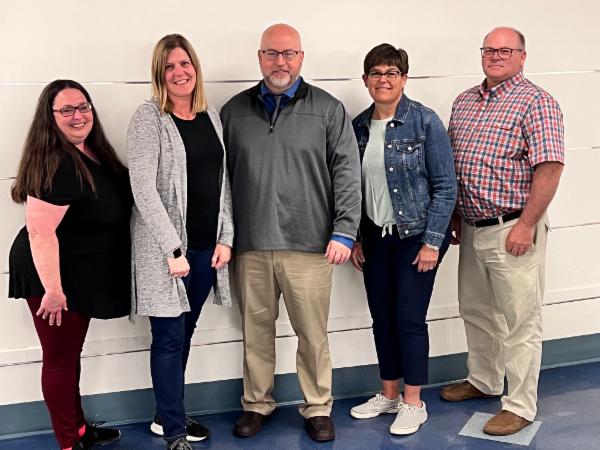 President: Ed Dowling
Vice President of Fundraising: Jennifer Krichbaum
Vice President of Membership: Brian Weder
Treasurer: Judy Degnan
Secretary: Mellissa Ferguson
Contact
willowbrookboosters@gmail.com
Social media