Addison Trail cheerleading coach named ICCA Coach of the Year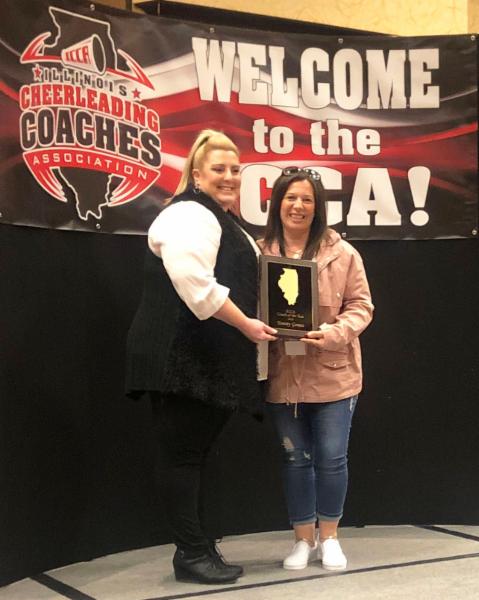 On March 9, Addison Trail Head Cheerleading Coach Tammy Gomez (pictured above, at right) was named as the Illinois Cheerleading Coaches Association (ICCA) Coach of the Year.
Gomez received that award during the ICCA Spring Coaches Conference at the Bloomington-Normal Marriott Hotel & Conference Center in Normal. She was nominated by Addison Trail for her contributions to and successes with the Cheerleading Team.