You're invited to attend three upcoming District 88 Foundation events to benefit Addison Trail and Willowbrook students
The District 88 Foundation is excited to host/participate in three upcoming events in March, and you're invited to attend!
Proceeds from these events will benefit students at Addison Trail and Willowbrook high schools. The District 88 Foundation is a member of the Partnership for Inspired Education (PIE) Foundation, a 501(c)(3) charitable organization that serves public school students in District 88, Addison School District 4, School District 45 and Salt Creek School District 48. Founded in 2009, PIE is designed to be the foundation that supports a long-term partnership with the community, businesses, schools and, most importantly, the children served.
Dennis Doyle 3-on-3 Classic District 88 Foundation Basketball Tournament
What: The 3-on-3 basketball tournament takes place in memory of Willowbrook staff member Dennis Doyle, who passed away in 2011. Doyle came to Willowbrook in 1994, after several years of coaching basketball. He was the Head Basketball Coach from 1994 to 2006, as well as a Guidance Counselor. Doyle believed each person should have a passion and must compete each day to achieve his or her goals. For those who had the opportunity to know Coach Doyle, he truly was a Willowbrook Warrior in every sense of the word.
When: March 2
Where: Willowbrook, 1250 S. Ardmore Ave. in Villa Park (transportation will be provided from Addison Trail)
Details (including how to register): Go to www.dupage88.net/basketball
PIE Foundation annual fundraiser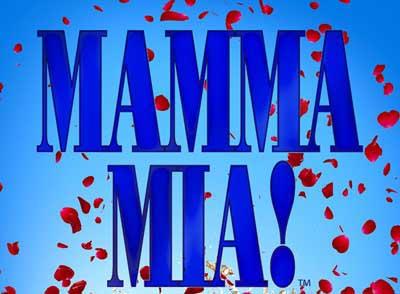 What: A performance of "Mamma Mia!," dinner and an auction
When: March 10 (2 p.m. show; 5 p.m. dinner)
Where: Drury Lane, 100 Drury Lane in Oakbrook Terrace
Details (including how to buy tickets): Go to www.dupage88.net/PIEFundraiser2019
IMPORTANT UPDATE/DATE CHANGE: District 88 Foundation Blackhawks Experience Package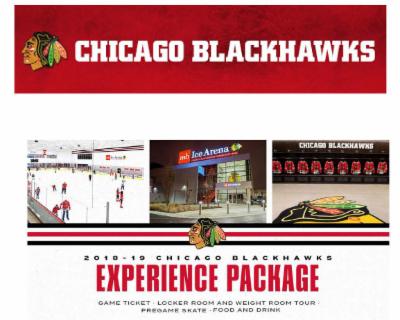 The District 88 Foundation is partnering with the Blackhawks to provide an amazing Experience Package that includes an opportunity to tour the team's practice facility at MB Ice Arena, ice skate at the arena, watch a Blackhawks game at United Center and more! Our original game date of March 24 has sold out of Experience Package tickets, but we are thrilled to announce the Blackhawks are offering us another game date of April 1! See all the details below.
What: The Blackhawks are excited to offer District 88 stakeholders – students and families, employees, alumni, community members and volunteers – an exclusive fundraising opportunity partnered with a Gameday Experience Package on April 1. With your ticket, you'll receive the following Gameday Experience at MB Ice Arena (practice home of the Blackhawks):
A portion of sales will be donated back to the District 88 Foundation, which benefits Addison Trail and Willowbrook students
Locker Room & Training Facilities Tour
Skate with the Ice Crew (skate rental included)
Buffet with entrées, sides, desserts, soft drinks and water (cash bar available)
Autographed puck by a current Blackhawks player
When/where: April 1 (vs. Winnipeg Jets)
5 to 7 p.m.

– MB Ice Arena Experience at MB Ice Arena, 1801 W. Jackson Blvd. in Chicago

7:30 p.m.

– Blackhawks vs. Jets game at United Center, 1901 W. Madison St. in Chicago
Details (including how to buy tickets): Go to www.dupage88.net/Blackhawks2019


For more information about PIE, go to www.piefoundation.org. Funds raised by the PIE and District 88 foundations have been used to support Addison Trail and Willowbrook students through initiatives such as providing computers and Internet access, subsidizing Advanced Placement (AP)/college-level tests and offering mini-grants for staff to develop instructional enhancements for students.