Remembering and celebrating the life of District 88 Superintendent Dr. Scott J. Helton
As we continue to mourn the loss of District 88 Superintendent Dr. Scott Helton, we would like to share several opportunities to remember and celebrate his life.
Please see the details below and attached.
If you have any questions, feel free to contact District 88 Director of Community Relations Dani Brink at dbrink@dupage88.net or 630-530-3989.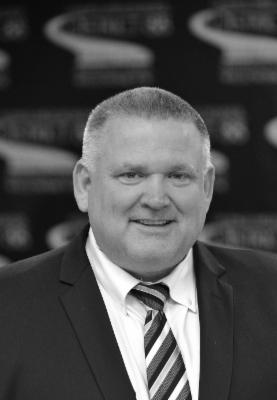 Dr. Scott J. Helton
Aug. 13, 1962 – Dec. 10, 2020
It is with great sadness we share the news that Dr. Scott J. Helton passed away on Dec. 10.
Scott had more than 33 years of experience in education and served in a variety of capacities, including as Principal of Addison Trail for 11 years and as Superintendent of DuPage High School District 88 since 2012. He was incredibly ingrained in the District 88 community and helped build positive futures for countless students. Scott will be greatly missed, and his impact and legacy will last for years to come.
Scott's family and DuPage High School District 88 invite you to participate in the events below to remember and celebrate Scott's life.
---
DISTRICT 88 MEMORIAL SERVICE
When: 7 p.m. on Jan. 28
Where: The service will air online at www.dupage88.net/ScottHeltonMemorialService (the link will be live at the time/date listed above)
---
VIRTUAL FUNERAL SERVICE
When: 11 a.m. on Dec. 19
Where: Streamed live online at www.dupage88.net/RememberingScottHelton (or click the video below)
---
SCHOLARSHIP FUND
Scott had a tremendous ability to connect with and care for students and was a fierce advocate for each and every pupil. In honor of Scott's legacy, his family has joined with the Partnership for Inspired Education (PIE) Foundation – a 501(c)(3) charitable organization that serves public school students in districts 4, 45, 48 and 88 – to establish a scholarship to support and champion the educational success of students with need. To donate to the Dr. Scott J. Helton Scholarship Fund, go to www.dupage88.net/ScottHeltonScholarship, or mail a check to:

PIE Foundation
2 Friendship Plaza
Addison, IL 60101
* PLEASE PUT "DR. SCOTT J. HELTON SCHOLARSHIP FUND" IN THE MEMO
---
SHARE A MESSAGE OF SYMPATHY
Those who would like to send the Helton family messages of sympathy and condolences are invited to do so at www.dupage88.net/MessagesforHelton.
---
DEDICATIONS/EVENTS IN HONOR AND MEMORY OF DR. SCOTT HELTON
Addison Trail Holiday Benefit Concert on Dec. 16:
Addison Trail vigil on Dec. 17:
Willowbrook Winter Choral Showcase on Dec. 17: