Addison Trail to present Orchesis Show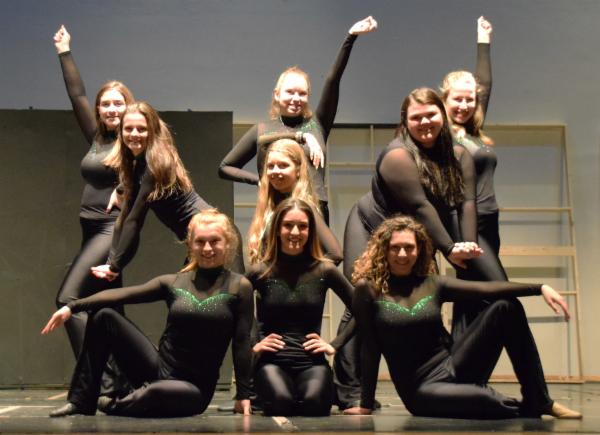 Pictured are the Addison Trail Orchesis Team officers. The team will present its annual Orchesis Show on April 20 and 21.
On April 20 and 21, Addison Trail will present its annual Orchesis Show.
This year's theme is "Unwritten Motion," and the event will feature about 22 dance numbers that showcase an array of styles such as hip-hop, jazz, lyrical, tap, modern/contemporary and musical theatre. Every aspect of the show – from the choreography to the costumes to the lighting – is run by students, and the production involves about 100 dancers, crew members and staff members.
Orchesis Co-Sponsors LeVonne Cescolini-Boyer and Amy Ferraro said one of the strengths of this year's show is the diversity provided by the group's three Presidents.
"This year's Orchesis Team is unique in that it's led by three Presidents," they said. "Each one brings a different dance style and perspective, and that variety will be featured in this year's show."
Presidents Mia Rumps, Alyssa Sitkowski and Grace Andrews, who are seniors, added the production will offer something for everyone, and audience members can look forward to a finale that has a different look and feel from previous years.
Addison Trail Orchesis Show
When: 7 p.m. April 20 and 21
Where: Addison Trail, 213 N. Lombard Road in Addison
Tickets: Tickets will be available to buy at the door and cost $7 for adults, $5 for students and children (children 12 years old and younger, accompanied by an adult, are admitted free), $3 with an Activity Pass and are free with a District 88 Senior Gold Card.
For more information: Contact Orchesis Co-Sponsor Amy Ferraro at 630-458-4170 or aferraro@dupage88.net