Addison Trail Key Club to host animal-friendly adoption fair
April 28, 2018 10:00 AM - April 28, 2018 12:00 PM
Village Green in Addison, 1 Friendship Plaza in Addison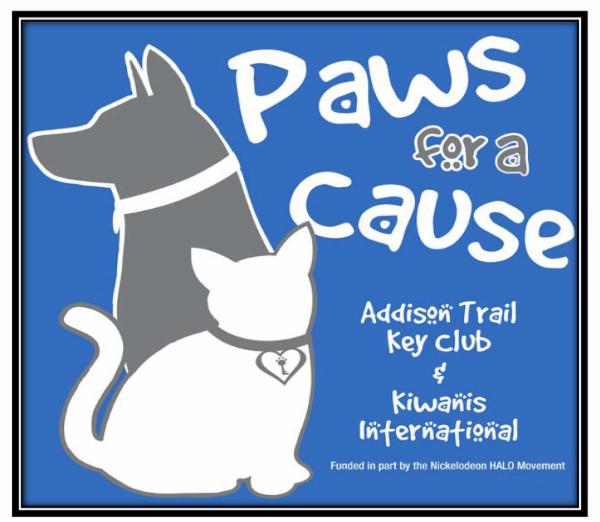 On April 28, the Addison Trail Key Club will host "PAWS FOR A CAUSE," an animal-friendly adoption fair.
The event will take place from 10 a.m. to noon on the Village Green in Addison, 1 Friendship Plaza in Addison. All proceeds will go to participating animal shelters: DuPage County Animal Care and Control, Hinsdale Humane Society, Underdog Railway Rescue and Anderson Animal Shelter.
Pet costumes are encouraged, and the fair will feature:
Pet adoptions
Pet treats
Face painting
Pet kissing booth
Pet photo booth
Raffle baskets
Pet toys and attire
All goodies will be $1
The fair is supported and funded in part by the Nickelodeon HALO Movement and Kiwanis International. For more information, contact Addison Trail Key Club Sponsor Karen Grady at kgrady@dupage88.net or 630-628-2613.