Willowbrook students designated as Illinois State Scholars for 2017-18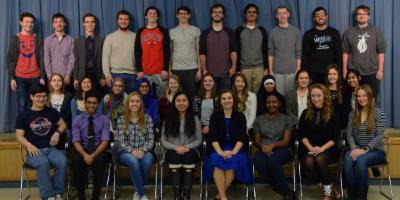 The Illinois Student Assistance Commission (ISAC) recently announced the State Scholars for 2017-18, and 40 Willowbrook students have earned that honor.
According to the commission, the State Scholar Program recognizes students for outstanding academic performance, and recipients receive a Certificate of Achievement. State Scholars rank in about the top 10 percent of the state's high school seniors. Standardized test scores and performance-based academic data reported by high schools are key factors in the formula used to determine eligibility for this recognition.
To see the list of Willowbrook students who have been designated as State Scholars for 2017-18, go to https://www.dupage88.net/site/public/files/?item=3190. For more information, go to http://tinyurl.com/jnhp586.