Happy holidays from Willowbrook High School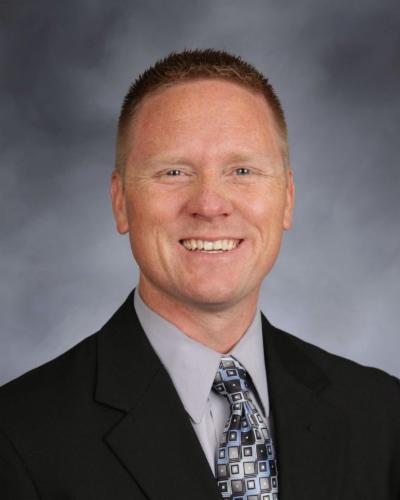 A review of the 2016-17 school year so far, and a look at what's still to come
Greetings from Willowbrook High School! The 2016-17 school year has been outstanding so far, and it's hard to believe we're just about halfway through the year already.
Academically, we are honored to have received the following national recognitions last year:
Along with our sister school, Addison Trail, we were once again named by The Washington Post as two of "America's Most Challenging High Schools." Columnist Jay Mathews implemented that national ranking system for high schools, which formerly was in Newsweek, and District 88 has been ranked in his challenge index for nine consecutive years, since 2008.
Willowbrook and Addison Trail also were named as "Best Public High Schools" in the 2016 Niche Rankings, and District 88 was ranked 32nd in Illinois.
Our schools received recognition as two of the "Best High Schools" by U.S. News & World Report as well.
Willowbrook also has seen students enroll in and complete more Advanced Placement (AP)/college-level and dual-credit coursework than ever before. Those opportunities allow students to earn college credit while still in high school. We also continue to expand our academic offerings to prepare students for life beyond Willowbrook, including our pre-engineering program through Project Lead The Way and The Brook Catering Co., which is comprised of Willowbrook students who are enrolled in culinary classes at the school.
Beyond the classroom, our students continue to succeed in athletics and activities. Highlights of the year so far include our Football Team advancing to the Quarterfinals of the 7A IHSA State Football Playoffs for the first time since 1990. We also had sophomore Elissa Haake compete in the IHSA Girls Swimming and Diving State Meet in the 100-yard freestyle and the 200-yard freestyle, where she placed 10th and 9th, respectively. In music, five Willowbrook students have been named as All-State Musicians by the Illinois Music Education Association (ILMEA) and will perform during the Illinois Music Education Conference in January. It's tremendous to see our students continue the Pride, Tradition and Excellence that is Willowbrook High School through earning conference, regional and state recognitions for their performances in and beyond our building.
Our students continue to "Live the Warrior Code" and give back to our communities as well, raising funds for those in need and participating in multiple service projects. Through blood drives, winter apparel drives, food drives, holiday gift collections and more, our students and staff have assisted local agencies, foundations and community members throughout the first semester. To read more about the ways in which our Willowbrook Warriors give back, go to https://www.dupage88.net/site/page/6184. On March 18, 2017, we will host our annual Relay For Life of District 88 All Youth, with a goal of raising more than $55,000 for the American Cancer Society. That event is part of our Brook Olympics, which will take place from March 13 to 17, 2017.
As we prepare for the second half of our year, we look forward to more accomplishments to come and watching the leadership of our students and the legacy they will leave for future Warriors. Highlights will include watching members of the class of 2017 walk across the stage and graduate in May and welcoming members of the class of 2021, who will begin their high school career in August.
We also will continue with our Friday Night Connect program, which is a partnership between Willowbrook, the local clergy, the Villa Park Police Department and local governmental officials to provide students with safe, positive activities that are free to participants. All students in sixth through eighth grades are invited to join Friday Night Connect, and they will be mentored by Willowbrook students (with adult supervision). For more information about this program, go to https://www.dupage88.net/site/page/6096. We also are excited to partner with the Villa Park Public Library to provide an Engineering Club for students in sixth through eighth grades. The club will take place from 4 to 5 p.m. on Jan. 17, Feb. 21, March 21 and April 18, 2017, at the library. Stay tuned for more details. For questions or more information, contact Josh Zwart at 630-782-3025 or jzwart@dupage88.net.
Between now and then, we know our amazing staff will maintain its commitment to the development and success of each and every student. And we would like to thank our parents/guardians, community members and all Willowbrook stakeholders for the continued support they provide us each and every day.
Have a fantastic holiday season, and here's to more successes to come in 2017! Go, Warriors!