Willowbrook Speech Team presents annual Regional Showcase
To view photo captions, click on the images above.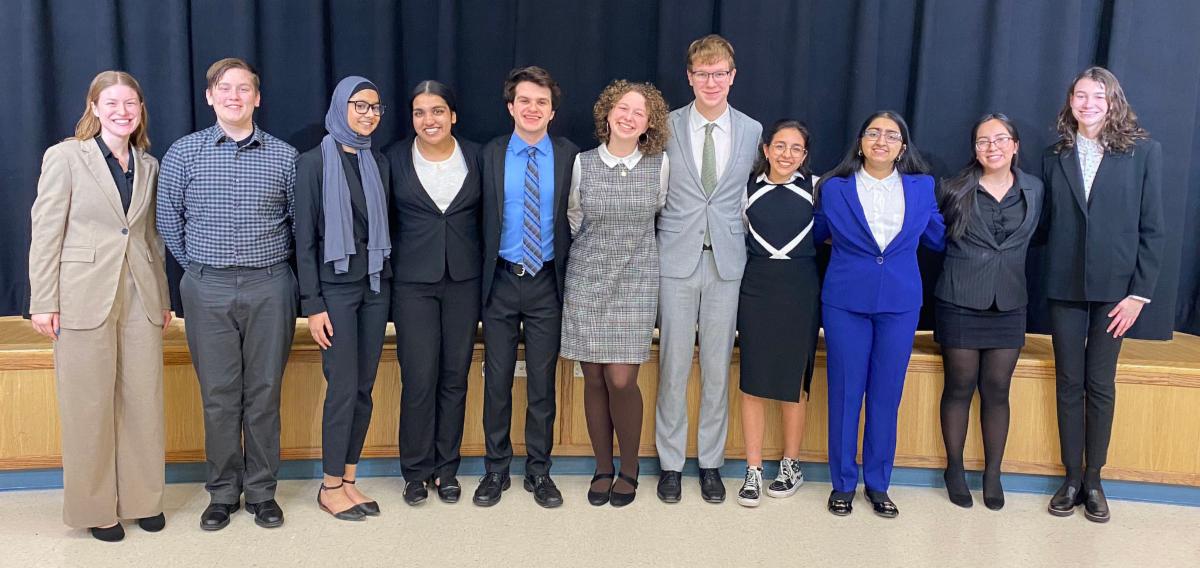 On Jan. 31, members of the Willowbrook Speech Team performed during the school's annual Regional Showcase (pictured above).
The showcase featured the 14 Speech Team events that will compete in the Regional contest. Willowbrook's Regional will take place on Feb. 4 at Fenton Community High School. Below are the students who will perform in that competition.
Dramatic Duet Acting: Senior Robert Ernst and sophomore Evan Lundgren
Dramatic Interpretation: Sophomore Margaret Brennan
Extemporaneous Speaking: Senior Neeraja Kumar
Humorous Duet Acting: Senior Amelia Tortorici and junior Sean O'Brochta
Humorous Interpretation: Junior Sophia Marino
Impromptu Speaking: Senior Neeraja Kumar
Informative Speaking: Senior Lia Galindo
Oratorical Declamation: Sophomore Margaret Brennan
Original Comedy: Senior Amelia Tortorici
Original Oratory: Senior Lia Galindo
Poetry Reading: Sophomore Nuha Ashar
Prose Reading: Senior Robert Ernst
Radio Speaking: Senior Sana Haque
Special Occasion Speaking: Senior Gabriella Taglia
The team also competed in a tournament on Jan. 28 at Dwight D. Eisenhower High School and finished in 8th place out of 26 schools. Below are the team's results from that event.
Dramatic Interpretation: Sophomore Margaret Brennan, 3rd place
Impromptu Speaking: Senior Neeraja Kumar, 1st place – Tournament Champion
Oratorical Declamation: Sophomore Margaret Brennan, 6th place
Original Oratory: Senior Lia Galindo, Finalist
Radio Speaking: Senior Sana Haque, 6th place