Willowbrook alumna earns National Merit University of Oklahoma Scholarship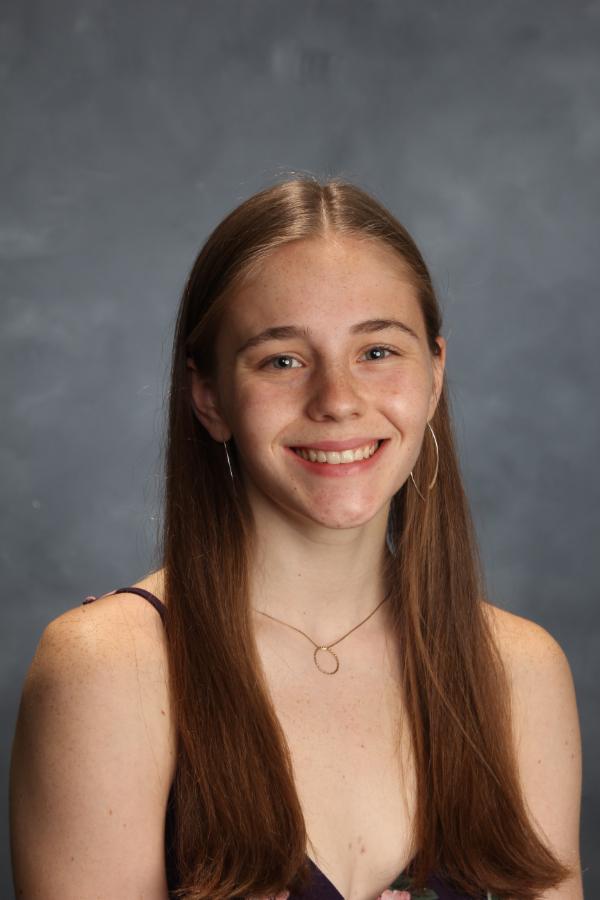 Willowbrook alumna Tess Placek (class of 2022, pictured above) has been named as a recipient of the National Merit University of Oklahoma Scholarship. College-sponsored Merit Scholarship winners were selected from among the Finalists in the 2022 National Merit Scholarship Program. For more information, see a press release from the National Merit Scholarship Corporation at https://www.nationalmerit.org/s/1758/images/gid2/editor_documents/22_meritcollegescholar.pdf.
High school juniors entered the 2022 National Merit Scholarship Program when they took the 2020 Preliminary SAT/National Merit Scholarship Qualifying Test (PSAT/NMSQT®), which served as an initial screen of program entrants.
Last fall, more than 16,000 Semifinalists were named on a state-representational basis in numbers proportional to each state's percentage of the national total of graduating high school seniors. Semifinalists were the highest-scoring program entrants in each state and represented less than one percent of the nation's seniors.
To compete for Merit Scholarship awards, Semifinalists had to advance to the Finalist level of the competition by fulfilling additional requirements. Each Semifinalist was asked to submit a detailed scholarship application, which included writing an essay and providing information about extracurricular activities, awards and leadership positions. Semifinalists also had to have an outstanding academic record, be endorsed and recommended by a high school official and earn SAT or ACT scores that confirmed the qualifying test performance. From the Semifinalist group, more than 15,000 students met the requirements for Finalist standing, and about half of the Finalists have been named as Merit Scholarship winners.
Read more about Placek below.
Academic achievements:
Completed nine Advanced Placement (AP)/college-level courses and a variety of honors courses
Inductee of the National Honor Society (NHS)
Inductee of the National English Honor Society
Inductee of the Math Honor Society
Inductee of the World Language Honor Society
Inductee of Civitas, Willowbrook's Social Studies Honor Society
Earned Distinct Honor Roll status each semester of her high school career
Recognized as an AP Scholar with Distinction
Recognized as a State Scholar
Departmental Award winner for Art
Departmental Award winner for English
Recipient of the Outstanding Freshman Award
Involvement at Willowbrook:
Served as a New Beginnings mentor and leader, supporting freshmen in their transition to high school
Served as a Student Ambassador
Volunteered with blood drives and Feed My Starving Children
Regularly earned recognition at school and local art shows
Member of Band
Member of Blue Crew
Member of the Girls Volleyball Team
Member of the Girls Gymnastics Team
Future plans:
Placek plans to attend The University of Oklahoma and major in biology (with a concentration on research).