Willowbrook senior awarded scholarship from Mechanics Local 701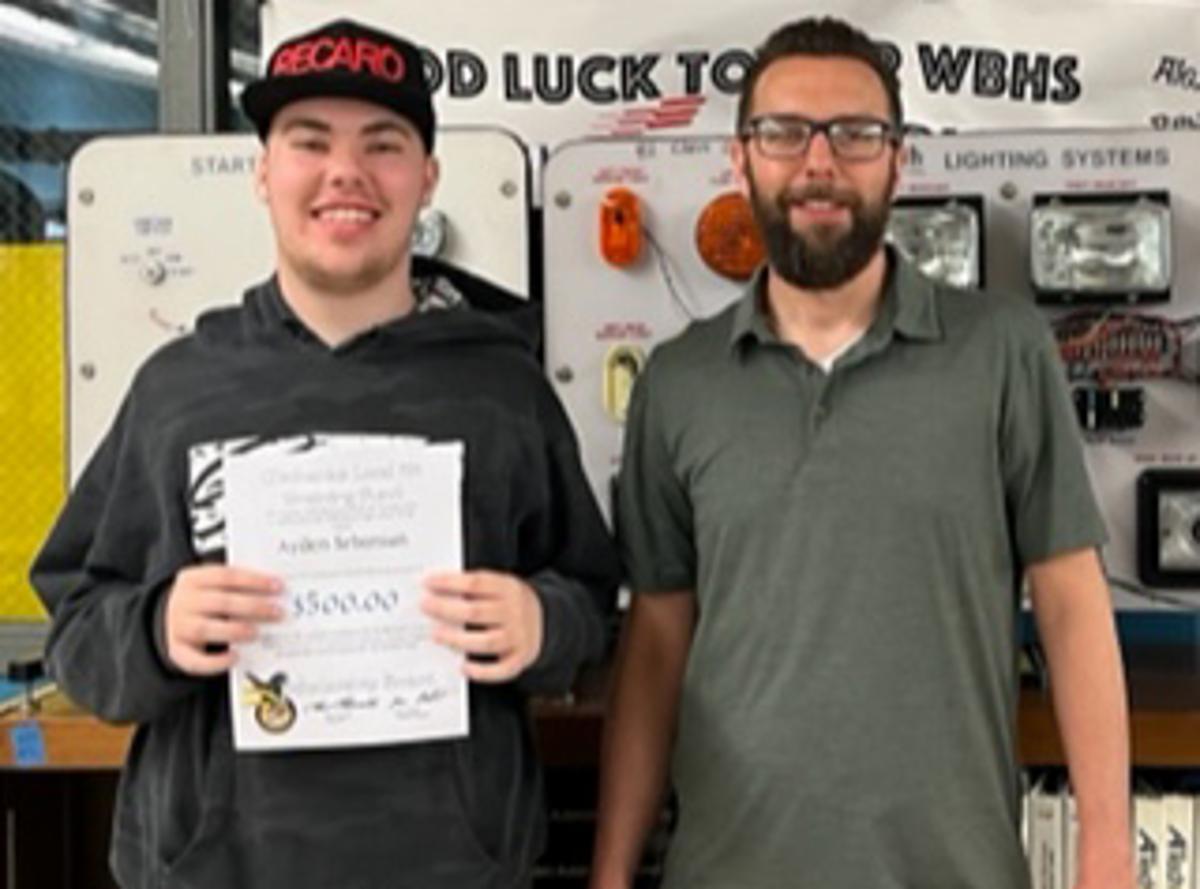 Willowbrook senior Ayden Srabonian (pictured with Willowbrook Career and Technical Education (CTE) teacher Chris Dunk) has received a $500 Future Local 701 Technician Scholarship from the Mechanics Local 701 Training Fund.
Srabonian plans to begin the training program in July and work at a dealership starting as an apprentice. He was awarded the scholarship by Training Director Dan Lentino.
For more information, go to https://local701training.org.