Students in Willowbrook's Strive Program volunteer at Camp Alphonse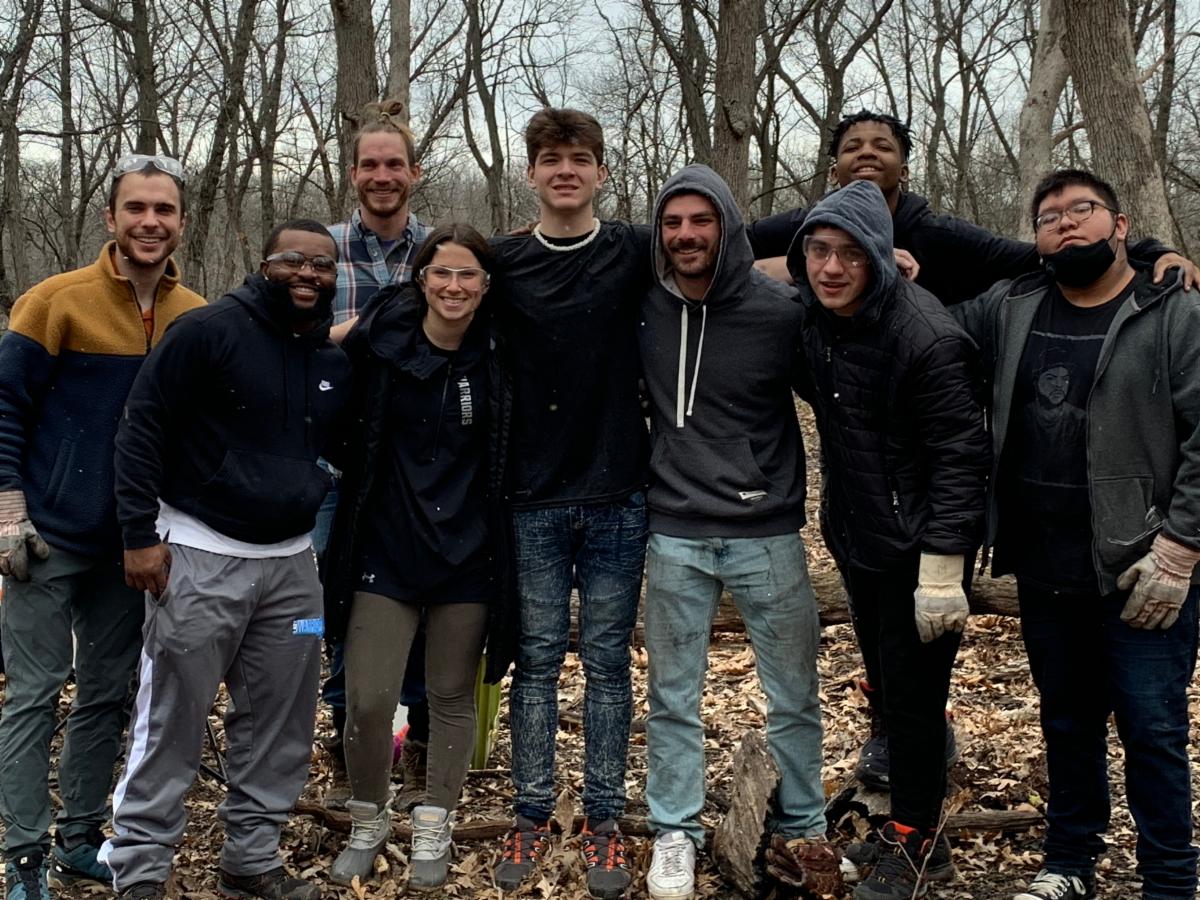 Pictured are (from left) Chicago Voyagers Program Leader Ryan D'Angelo, Willowbrook staff member Jibril Jones, Chicago Voyagers Program Leader and Equipment Manager Ryan McHale, Willowbrook staff member Mary Doro, Willowbrook senior Dezmond Andersen, Willowbrook staff member Michael Affatato, Willowbrook senior Benny Carbonara, Willowbrook freshman Kaleef Castleman and Willowbrook senior Alan Retana.
On April 20, four students in Willowbrook's Strive Program volunteered to clear buckthorn at Camp Alphonse in Palatine.
Through the Strive Program, lifelong learning is promoted in the areas of academics, careers, community and, most importantly, self. Students are encouraged to take responsibility for their behavior and academic progress, and each student is a valued individual with unique academic, social and emotional needs.