Willowbrook hosts State send-off celebration for member of Girls Swimming Team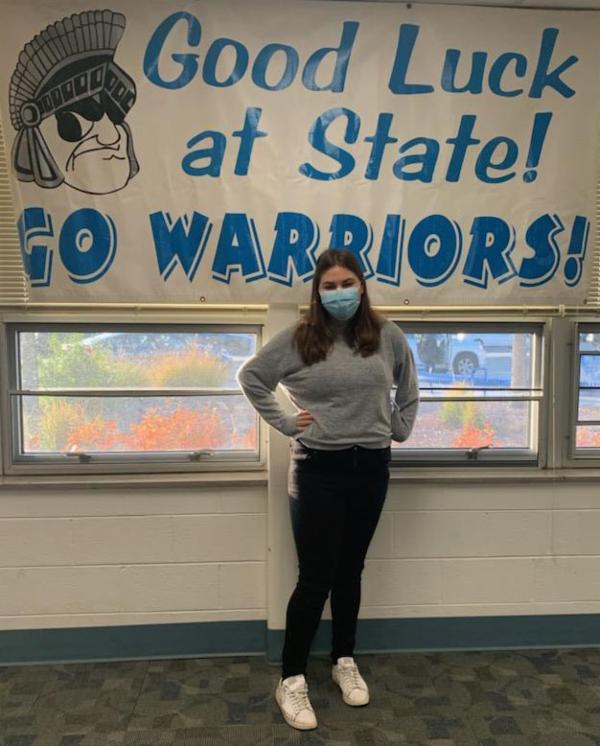 On Nov. 12, Willowbrook hosted a State send-off celebration for senior Mary "Ellie" Hassler, who competed in the Illinois High School Association (IHSA) Girls Swimming & Diving State Meet.
That event took place on Nov. 12 and 13 at FMC Natatorium in Westmont. Hassler competed in the 50-Yard Freestyle, the 100-Yard Freestyle and the 100-Yard Breaststroke for Athletes with Disabilities.