Student Council virtual blood drive
April 1, 2021 - April 30, 2021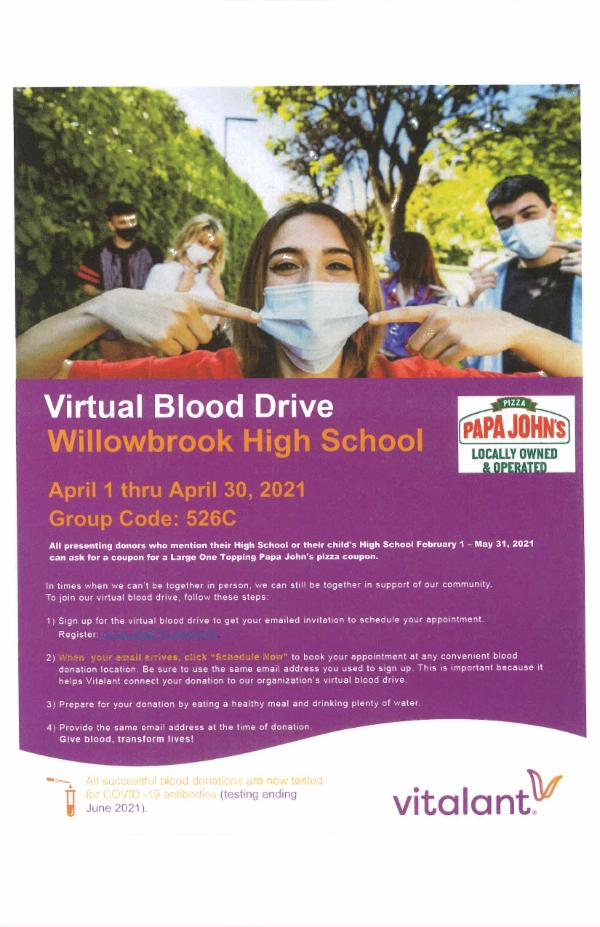 From April 1 to 30, Willowbrook's Student Council will host a virtual blood drive to donate blood for Vitalant.
Participants can schedule an appointment at any Vitalant Donation Center by going to www.vitalant.org or by calling 1-877-258-4825. All successful blood donations will be tested for coronavirus disease 2019 (COVID-19) antibodies.
Be sure to use group code 526C to give toward scholarships for Willowbrook students and to receive a coupon for a free, large one-topping pizza from Papa John's.
Donors must be at least 16 years old. Students who are 16 years old need parental consent, and the permission form can be accessed at https://www.dupage88.net/site/public/files/?item=5759.