Willowbrook Music Booster Club offers online shop to buy spirit wear
November 21, 2020 - November 27, 2020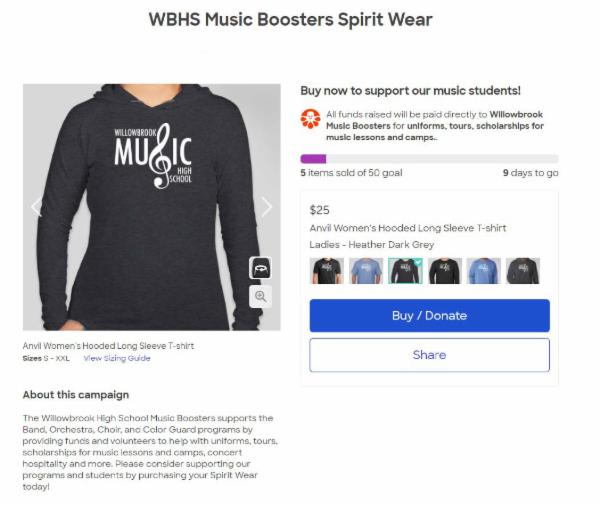 The Willowbrook Music Booster Club is hosting a fundraiser that's music to the ears – an opportunity to support students through buying spirit wear.
The online shop offers T-shirts, hoodies and sweatshirts – just in time for holiday shopping. The store is open through Nov. 27, and proceeds will benefit students through providing funding for uniforms, tours and scholarships. Be sure to get your items today at https://www.customink.com/fundraising/wbhs-music-spiritwear?side=front&type=2&zoom=false.
For questions or more information, contact the Music Booster Club at info@wbhsmusicboosters.org.