Willowbrook student earns 2nd place in poetry competition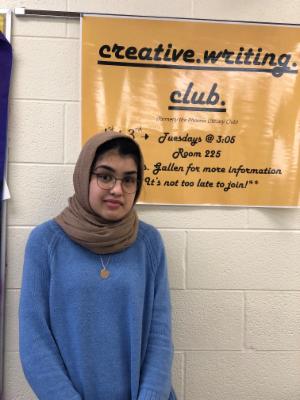 Willowbrook sophomore Safia Khan (pictured above) recently earned 2nd place in the Highland Park Poetry competition.
Khan attends the LADSE DHH program at Hinsdale South and is a member of the school's Creative Writing Club. Her award-winning poem, "An Unsought Replacement," will be featured in Highland Park Poetry's Muses' Gallery at http://www.highlandparkpoetry.org and will be published in an anthology of poets from throughout the world.
Khan also will have the opportunity to read her piece during an awards celebration at 1 p.m. on April 11 at The Art Center Highland Park.