At District 88, safety and security is the No. 1 priority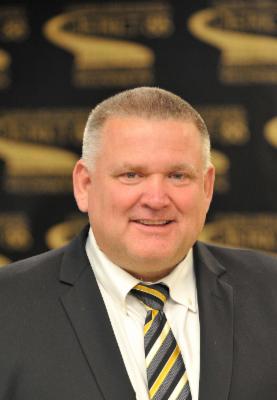 Pictured is District 88 Superintendent Dr. Scott Helton.
At District 88, the safety and well-being of our students and staff is our No. 1 priority.
As part of that commitment to safety, we installed a rapid emergency response system called BluePoint Alert Solutions earlier this school year, which was funded through a grant from the Department of Justice, Office of Community Oriented Policing Services (COPS) for the School Violence Prevention Program. This system includes pull stations similar to fire alarms, strobe lights and mobile panic buttons that are placed throughout the schools and outside the buildings. It is another way to enhance security and alert first responders to an emergency situation.
Earlier this week on Nov. 6, the BluePoint system at Addison Trail High School malfunctioned, and the alarm was activated. We immediately went into our emergency response protocols and worked with the Addison Police Department to assess the situation and ensure the building was secure. We sent a message to parents/guardians informing them of the incident, and that message was posted on our website as well.
We're aware of rumors in the community regarding this incident, and I want to assure you we worked with the police department to determine there was no safety breach. As a parent of three children myself, I know there is no worse feeling than worrying for your child's safety. I want to assure you the well-being of our pupils is always at the forefront of our work and procedures. We will continue to have support services available for those who were impacted by this situation and in need of those services. I would like to thank the Addison Police Department officers for their quick response and the Addison Trail administrative team and staff members for their care and support of our students.
This was an extremely unfortunate situation, and we're working with BluePoint to determine and resolve the issue. Our administrative team also will meet with the Addison Police Department and our associate elementary school districts to debrief and review/enhance our emergency response protocols. We will continue working with local first responders to make sure we follow best practices with regard to school safety initiatives.
I would like to take this opportunity to remind our parents/guardians and community members that during an emergency, our priority is maintaining the safety and well-being of our students and staff and securing the building. We will communicate as quickly and as often as possible with the most accurate information. Our main source of communication during an emergency is our website, and we encourage stakeholders to go to www.dupage88.net for up-to-date and factual details. More information about steps we take to maintain a secure and caring home at District 88 can be viewed at www.dupage88.net/Safety2019-20.
We value security highly at District 88, and we work daily to implement steps to keep students and staff members safe. If you have questions or feedback regarding the security measures at District 88, please feel free to contact me at shelton@dupage88.net or 630-530-3980. Our relationships with our students, staff, parents/guardians and community are critical to providing safe schools, and we truly value those partnerships. Thank you for your continued support of District 88.