Willowbrook to honor Distinguished Alumni and Distinguished Service Recognition class of 2019 inductees
October 23, 2019 06:30 PM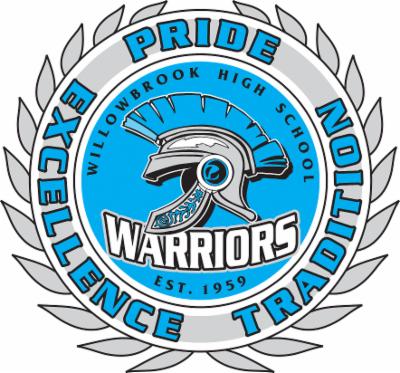 This year, Willowbrook is celebrating 60 years of Pride, Tradition and Excellence. Alumni and staff members who have helped make Willowbrook the great school it is today will be recognized through the school's annual Distinguished Alumni and Distinguished Service Recognition Program.
The class of 2019 inductees will be recognized on Oct. 23 during a dinner in their honor at The Carlisle in Lombard, as well as on Oct. 25 during Willowbrook's football game against Proviso East (starting at 7 p.m.).
To attend the dinner, RSVP by Oct. 15 to Isela Aquino at 630-530-3439 or iaquino@dupage88.net. Be sure to include the number of people you will be bringing, the spelling of their names, payment information and if you would like to request the vegetarian entrée. The event will begin at 6:30 p.m., and tickets cost $50 each (the inductee and one guest are complimentary). To see the dinner invitation, go to https://www.dupage88.net/site/public/files/?item=4659.
Distinguished Alumni class of 2019 inductees
Jonathan Novak – Class of 1997
Dennis H. Peterson – Class of 1960
Daniel St. Peter – Class of 1965
Rick Santelli – Class of 1974
David Weiler – Class of 1994
Distinguished Service class of 2019 inductees
Roberta S. Anderson – Retired 2005
Kim R. Collings – Retired 2010
Catherine Jugle – Retired 2007
Ann Kaczkowski Kimpton – Retired 2014
Margaret Wilhelm – Years of Service 1963-1989
To nominate an alumni or a staff member to be a class of 2020 inductee, complete the form at https://www.dupage88.net/site/page/453, and submit it by April 20, 2020, to:
Willowbrook High School
Distinguished Alumni and Distinguished Service Recognition Program
1250 S. Ardmore Ave.
Villa Park, IL 60181
Alumni@dupage88.net
Fax: 630-530-3401