Addison Trail hosts annual Senior Awards Night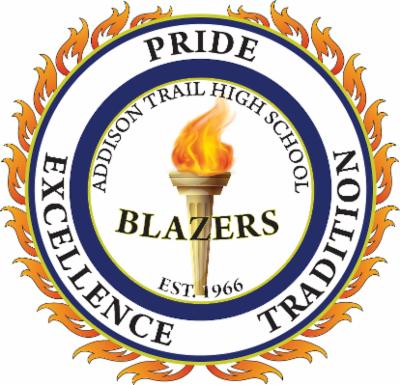 On May 16, more than 120 members of the Addison Trail class of 2019 were recognized for their achievements and outstanding academic performance during the school's annual Senior Awards Night.
The Master of Ceremonies for the evening was Addison Trail special education teacher Jack Andrews, and the Student Master of Ceremonies was Serena Gilliam.
During the event, students were recognized for winning scholarships, being members of Addison Trail's National Honor Society, being selected as recipients of the President's Award for Educational Excellence, being named as State Scholars, receiving department awards for Outstanding Seniors and more. To date, the class of 2019 has received more than 1.5 million in scholarships and financial aid.
To see the 2019 Senior Awards Night program with the award recipients, go to https://www.dupage88.net/site/public/files/?item=4473 (or click the link below).
ADDISON TRAIL SENIOR AWARDS NIGHT PROGRAM 2018-19 (WITH A LIST OF HONOREES)