Addison Trail students visit Northwestern University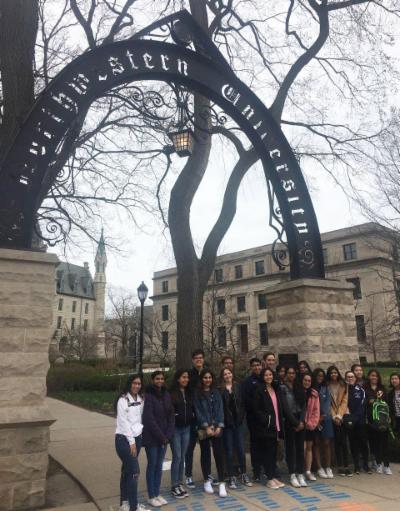 Addison Trail students tour Northwestern University during a college visit on April 23.
On April 23, 21 Addison Trail students traveled to Northwestern University with Addison Trail guidance counselors Shane Cole and Tina Gatses as part of the school's college visit opportunities.
The group participated in a tour of the campus, ate lunch at the university and received information about the admissions process and financial aid.