Addison Trail hosts assembly to celebrate Music In Our Schools Month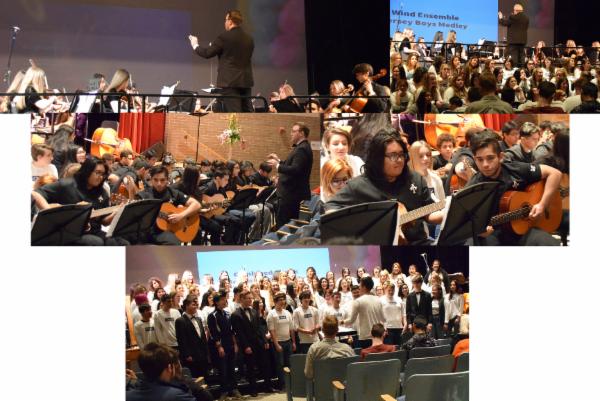 On March 5, Addison Trail hosted an assembly to celebrate Music In Our Schools Month (MIOSM) (pictured above).
According to the National Association for Music Education's (NAfME) website (www.nafme.org), "For more than 30 years, March has been officially designated by the NAfME for the observance of MIOSM, the time of year when music education becomes the focus of schools across the nation. The purpose of MIOSM is to raise awareness of the importance of music education for all children … MIOSM is an opportunity for music teachers to bring their music programs to the attention of the school and the community and to display the benefits school music brings to students of all ages." For more information, go to https://nafme.org/programs/miosm.
During the assembly, Addison Trail students and staff heard performances by the school's Wind Ensemble, Combined Choirs, Guitar Ensemble, Music Production class and Chamber Strings.