Addison Trail students featured in 'Fra Noi' Italian magazine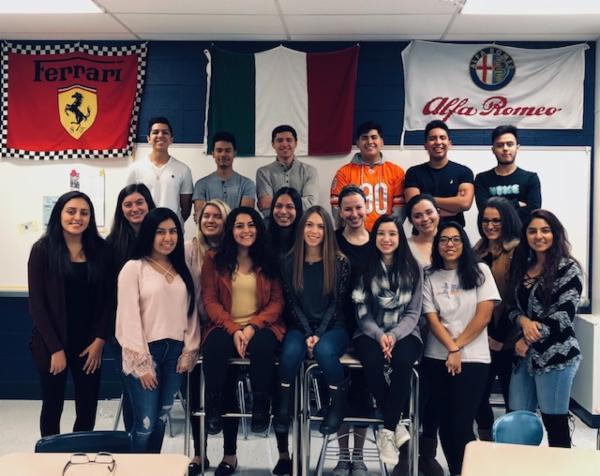 Students in Addison Trail world language teacher Judie Vitiritti-Lynch's Advanced Placement (AP)/college-level Italian class (pictured above) were recently featured in the publication "Fra Noi," Chicagoland's Italian American Voice.
A photo of the students appears in the January edition of the magazine, along with an essay from Addison Trail senior Claudia Herrera (pictured in the front row, at right). All pupils in the class submitted a reflection piece answering the question, "What has studying Italian for six years or more done for you?" Herrera's response was selected for print in the "Nuove voci" (new voices) section.
To view the article, go to www.franoi.com/language/addison-trail-high-school.
Below is Herrera's reflection piece, in English.
"I have studied Italian for six years, and all this time I have felt that learning the Italian language was something so important for me. I already speak two languages, and I wanted to learn more. For me, Italian class gives me the opportunity to learn about another culture. Italian class also creates a familial atmosphere, which I don't feel in (other classes). This is what changed me and how I perceive the language, the culture, their gastronomy, etc. I like that we also speak about things that are important to our society. It is not a normal class – it is a class that changes your life, because it teaches you everything – not only how to speak the language. It gives you the ability to travel to Italy without any worries."