Addison Trail hosts blood drive for Vitalant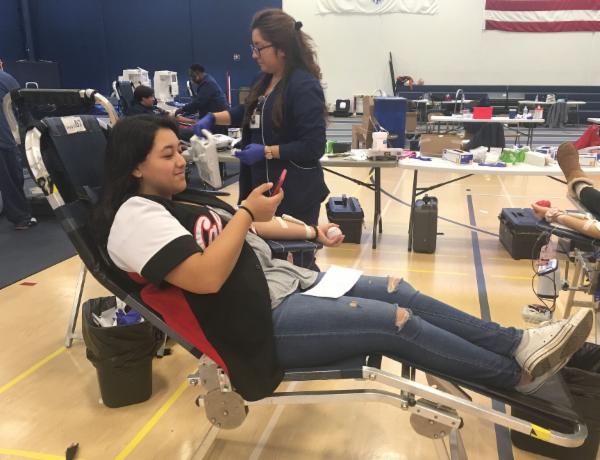 Addison Trail junior Yuliana Macias participates in a blood drive on Nov. 8 at the school. Photo by Addison Trail senior Amanda Colon
On Nov. 8, 135 Addison Trail students, staff and community members participated in a blood drive at the school to donate blood for Vitalant.
The event collected 104 units of blood. Each unit of blood collected supports three lives, which means this event could help save 312 lives.
Students, staff and community members are welcome to continue giving toward Addison Trail's total. Call 630-530-3989 for details.
For participating in blood drives, Vitalant presents District 88 with a check that goes toward scholarships for students at Addison Trail and Willowbrook.