Counseling Corner: Addison Trail Guidance Department set to assist class of 2022 with course registration for 2019-20 school year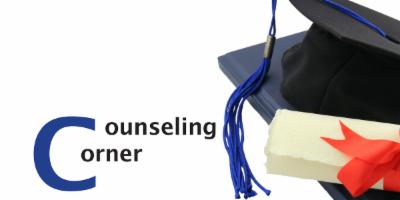 It's that time of year – time for Addison Trail freshmen to select courses for the 2019-20 school year!
Addison Trail counselors will meet with members of the class of 2022 on Nov. 27, 28 and 29 to discuss and hand out materials for this process. Freshmen will then meet individually with their counselor in December and January to complete this task.
Course selection is a vital part of a student's high school career, and parental involvement is essential to assist students in making successful academic choices. The Guidance Department encourages parents/guardians to review the Curriculum Course Listing Guide with their student, and that information can be viewed (in English and Spanish) at www.dupage88.net/site/page/19.
Along with course selection, students also will complete a Freshman Interview with their counselor. This will provide an opportunity to review their progress and discuss how to build their high school résumé to achieve their post-secondary goals. Copies of the Freshman Interview and the course selections will be sent home. We understand students might need extra time to finalize course selections, and they will have through Feb. 25, 2019, to make changes. All course selections will be considered final after Feb. 25, 2019.
Below are important reminders regarding the registration process:
Students are required to be enrolled in at least six periods, plus a lunch.
Schedules are computer generated, and we are unable to confirm a specific schedule.
Course selections will be considered final after Feb. 25, 2019.
Students are enrolled in a classroom driver's education section based on their date of birth.
A parent/guardian must sign the registration form.
Courses may be subject to change based on enrollment/interest.
If you would like to meet with your student's counselor to discuss course registration, call the Guidance Department at 630-628-3318. Counselors also will be available during the Guidance Department Open House from 4:30 to 7 p.m. on Feb. 21, 2019.