Counseling Corner: Addison Trail Guidance Department to host group meetings with sophomore and junior students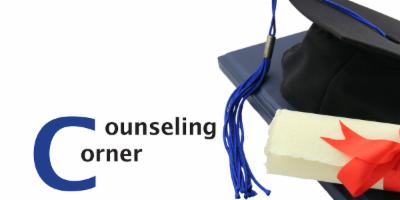 Addison Trail counselors recently met with junior students to help them prepare not only for their senior year, but also with their post-secondary plans. On Oct. 30 and 31, counselors hosted meetings with juniors to review their transcript and make sure they are on track for graduation. Students also completed a four-year plan to help with course selection for next year. Counselors discussed college admission factors as well, and students were able to create a list of post-secondary institutions to which they might want to apply by using the SuperMatch College Search through their Naviance account.
On Nov. 27 and 28, Counselors will meet with sophomores to review their current transcript and complete a four-year course plan for their junior and senior years. Students also will be introduced to Naviance and will complete a Career Interest Inventory to help guide them with future career choices. Students can access Naviance at https://student.naviance.com/addison.
Parents/guardians who would like to create a log-in for Naviance to see the activities your child has completed should contact Addison Trail Director of Guidance Kevin Redding at 630-628-3324 or kredding@dupage88.net.
This is a weekly column that features news from the Guidance Department. The column will alternate between Addison Trail and Willowbrook.