Addison Trail to honor alumnus with Tradition of Excellence award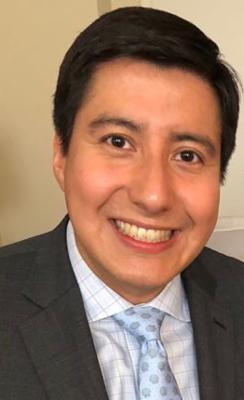 Pictured is Addison Trail alumnus Guillermo Coronado (class of 2001), who will be honored with the school's Tradition of Excellence award on Nov. 6.
On Nov. 6, Addison Trail will recognize alumnus Guillermo Coronado (class of 2001) with the Tradition of Excellence award.
The Tradition of Excellence award is the highest honor presented by Addison Trail to its graduates. Initiated in 1999, this annual alumni recognition program has honored recipients in professional fields such as medicine, engineering, science, education, art, music and law.
Coronado will be inducted into the Tradition of Excellence during a presentation that will begin at 3:15 p.m. at Addison Trail. A reception will take place after that ceremony. To reserve a seat, RSVP by Oct. 30 to Melissa Morales at mmorales@dupage88.net or 630-458-4150.
Coronado attended Harvard College, from which he graduated cum laude in 2005, and Harvard Business School, from which he graduated in 2009. Coronado began his career at UBS, where he structured bond issuances for municipal governments. He also has worked at McKinsey & Company, where he consulted to financial services companies on various strategic initiatives. For the last eight years, Coronado has been at Bridgewater Associates, LP, the world's largest hedge fund, with $160 billion under management on behalf of pension funds, sovereign wealth funds, corporate pensions and other institutional investors. He oversees the client portfolio management team, which builds custom portfolios for clients and launches new funds and products.
To be considered for the Tradition of Excellence award, nominees must have graduated from Addison Trail more than 10 years ago; distinguished themselves in the academic, artistic, business, professional, entrepreneurial or public service field; demonstrated an ability to serve as an outstanding role model for current Addison Trail students; and performed services and/or accomplishments that have brought credit to their alma mater. To nominate someone for the Tradition of Excellence award, go to www.dupage88.net/TOEForm.