Counseling Corner: Addison Trail Guidance Department offers COD Connection Series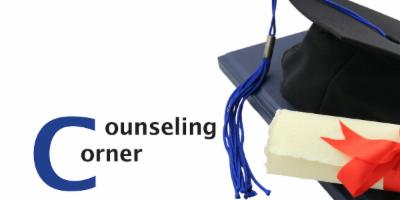 For the fifth year, the Addison Trail Guidance Department is partnering with College of DuPage (COD) to provide a COD Connection Series for students.
This series will help streamline the admissions process for high school seniors who plan to attend COD next fall. COD Admissions Representative Rio Almaria will come to Addison Trail once a month throughout the school year (the first session will take place on Oct. 26) to meet with those seniors in small groups to discuss various aspects of COD. Almaria will give an overview of what COD has to offer, provide assistance with the admission application and financial aid and discuss resources available to students.
In March, COD testing staff will come to Addison Trail to administer the placement exams. In April, staff from COD's advising department will meet with students individually to assist them with course selection for fall.
For questions or more information about the COD Connection Series, contact Addison Trail Guidance Counselor Alison Nix at anix@dupage88.net or 630-628-3317.