Counseling Corner: Addison Trail Guidance Department offers a variety of groups to support social-emotional needs of students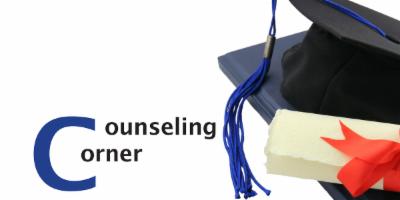 The Addison Trail Guidance Department is committed to providing services and programs to meet the social-emotional needs of students to help them succeed inside the classroom and beyond.
As part of that focus, the department offers several student groups throughout the year, and the 2018-19 groups are listed below. These groups provide cohesiveness and an environment where students feel safe and can discuss the issues they are facing. Creating this opportunity for communication is a key component to helping students achieve their goals.
Each group meets once a week and rotates periods. If you feel your child would benefit from any of the groups listed below, contact Guidance Counselor Tina Gatses at 630-628-3320 or tgatses@dupage88.net (write "Group Referral" in the subject line of your e-mail). Students are not automatically enrolled in a group. They are screened to determine whether a group is an appropriate placement. Groups are limited to 10 to 15 sessions.
Grief/Loss Group: This group gives students an opportunity to share their loss and have a place to talk about their feelings. They learn how to deal with their loss in a positive way, as well as coping skills.
Girls/Social Skills Group: This group helps girls work on their self-esteem and building healthy relationships. Discussions include topics such as friends, boyfriends, dating, parents, etc.
Boys Group: This group helps boys work on self-esteem issues, anger management, dating, poor friend choices and poor choices in general.
Anger Management: This group teaches participants positive ways to deal with their anger and gives them coping skills to use when faced with a difficult situation.
Anxiety: This group focuses on helping students reduce their stress related to – but not limited to – the school setting. Students will practice stress management techniques inside and outside of the group setting.