Counseling Corner: Addison Trail Guidance Department shares important information regarding Free Application for Federal Student Aid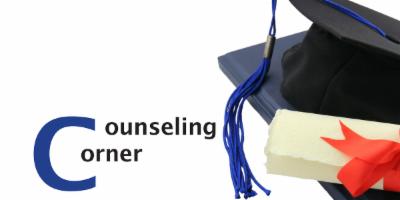 The Addison Trail Guidance Department is committed to helping students prepare for success in their post-secondary education.
As part of that focus, the department shares important information below regarding the Free Application for Federal Student Aid (FAFSA) form.
Students and parents/guardians can access the FAFSA form for the 2019-20 school year starting on Oct. 1. That form can be found at www.fafsa.ed.gov.


Seniors who plan to attend college in fall 2019 should complete the FAFSA with their parents/guardians as soon as possible on or after Oct. 1 to ensure eligible monies are available.

Grants through the Illinois Monetary Award Program (MAP) are typically awarded on a first-come, first-served basis, so students who submit their FAFSA right away will be first in line to receive that grant money, if they qualify.
To receive loan money, colleges require students to submit the FAFSA form as well.
After being accepted to colleges, students will receive letters from those schools with their financial aid packages. Depending on the school, those letters might not be distributed until spring.
Students who are ineligible to apply for FAFSA funds are encouraged to see their counselor for alternative ways to help pay for college.
The following documents are needed to complete the FAFSA:
Parent/guardian 2017 tax return and W-2
Student 2017 tax return and W-2 (if applicable)
Parent/guardian social security number (if available)
Student social security number
Names of colleges to which the student is applying
Addison Trail is here to assist you with this process. For questions or more information, contact the Addison Trail Guidance Department at 630-628-3318. The following two workshops also are available.
7 p.m. Sept. 27:

Financial Aid Workshop (overview of the FAFSA completion process – learn how to complete the application line by line)



6 p.m. Oct. 11:

FAFSA One-on-One Workshop (individual assistance in English and Spanish to complete the FAFSA form)