Addison Trail seeks presenters for International Fest Week to share with students experiences of traveling abroad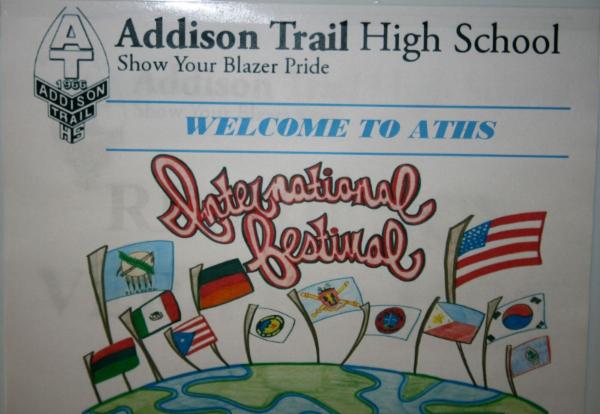 Addison Trail and Junior Achievement of Chicago are looking for speakers to share with students their stories of traveling abroad during the school's annual International Fest Week.
This year's event will take place from Nov. 12 to 16, and speakers can present as many times as their schedule allows. The week provides an opportunity for students to learn about other countries and cultures, as presenters discuss their travels and experiences from throughout the world. Those who are interested in participating can sign up at www.dupage88.net/IFest2018-19. For questions or more information, contact Addison Trail Assistant Principal Iridia Niewinski at iniewinski@dupage88.net or 630-628-3307.
This year's theme is "Helping Our Own, Helping Others," which focuses on supporting U.S. troops who are providing humanitarian relief throughout the world. A portion of the proceeds from International Fest Week will go to organizations that share that goal, as well as toward scholarships for Addison Trail students.
The week will culminate with the International Dance Show on Nov. 16, which will begin at 7 p.m. and will feature dances that represent a variety of countries/cultures.