Addison Trail alumnus set to open new school in England, where he will serve as Principal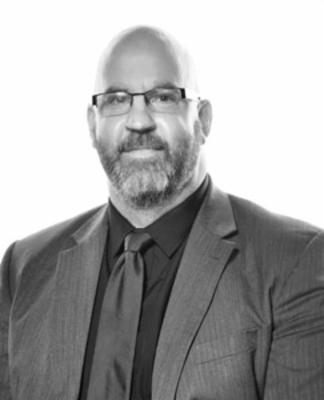 Pictured is Addison Trail alumnus Stephen Steinhaus (class of 1991), who opened a brand new, free school in Solihull, England, on April 16. He will serve as Principal of the school, called Solihull Academy. Photo provided by Stephen Steinhaus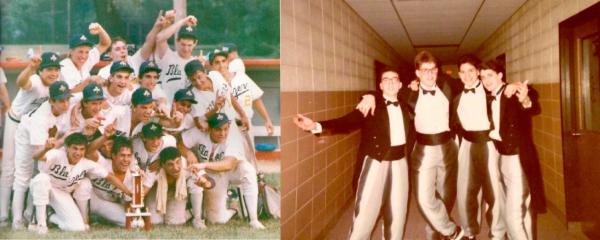 Left: During his years at Addison Trail, Steinhaus was a member of the Baseball Team, Football Team and Basketball Team and was a letterman athlete. He's pictured with the 1988 Summer State Baseball Championship Team (third from left in the middle row). Right: Steinhaus (second from left) performs a skit with peers during the 1990 Orchesis Show. Photos provided by Stephen Steinhaus
On April 16, Addison Trail alumnus Stephen Steinhaus (class of 1991) opened a brand new, free school in Solihull, England, for pupils who are 13 to 16 years old.
The school is called Solihull Academy, and Steinhaus will serve as Principal. The academy opened with 30 year-nine students and is planned to be at full capacity this coming September, with up to 110 students in years nine through 11. Steinhaus said the school will offer an alternative choice for students who are at risk of falling behind academically, socially and emotionally.
Steinhaus graduated from University of Illinois at Urbana-Champaign with a degree in teaching of English. He was a member of the Football Team and was a letterman athlete and an Academic All-Big Ten honoree. He also earned a Master of Philosophy degree in English Literature from The Shakespeare Institute, where he was a Fulbright Scholar, and a Master of Arts degree in creative writing from University of Hawaii.
"Solihull Academy is an ambitious undertaking," Steinhaus said. "We will work incredibly hard, but we will play hard as well, and we are creating a community of leaders and educators who can change the educational futures and life chances for every student who comes to us and, thereby, change what education looks like in Solihull and the West Midlands of England."
He added class sizes will be small (maximum of 10 to 12 students), the curriculum will be innovative and bespoke and the building has been extensively refurbished with a number of added benefits (courtyard garden, mini gym, etc.). But the core of what the school will offer students and parents/guardians will be the innovative teaching, inclusive practice, therapeutic environment, positive relationships and unrelenting passion offered by intensely committed staff members.
Steinhaus said his experiences at Addison Trail inspired him on his journey to pursue a career in education.
"Addison Trail changed my life – I can still draw a line directly from where I am now to Mr. Carlson's freshmen English class, when I first read, studied and watched Shakespeare," Steinhaus said. "I guess, like everybody else, though, the key to and highlight of my time at AT was relationships, both with staff and students. The love, care and support AT staff members had for us, and the drive, tenacity and ambition they instilled in us continues to loom large and bear fruit for me and many of us more than 25 years later!"
For more information about Solihull Academy, go to www.solihullacademy.org.