Addison Trail hosts annual Physical Education Week
From March 12 to 16, Addison Trail hosted its annual Physical Education (PE) Week, where students and staff participate in wellness-related activities to encourage a healthy lifestyle and to enhance school spirit. Below is a recap of the week.

March 12: Addison Trail hosted a Health and Wellness Fair, where more than 20 local businesses and organizations shared information with students about a variety of health and wellness topics.


March 14: The Addison Trail PE Department provided coffee for staff and faculty members throughout the day in celebration of PE Week.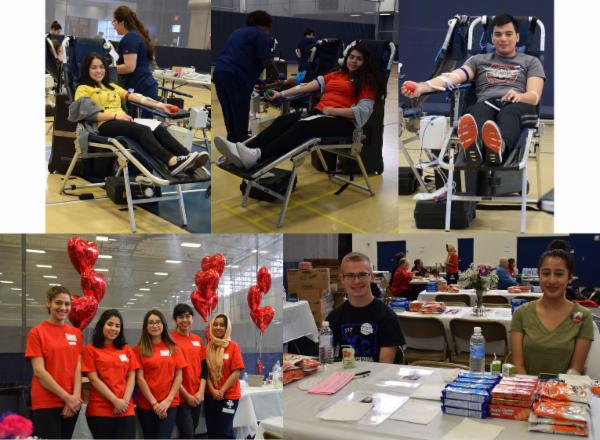 March 15: Addison Trail hosted a blood drive for LifeSource. Nearly 140 Addison Trail students, staff and community members participated in the event, which collected 120 units of blood. According to LifeSource, each unit of blood collected supports three lives, which means this event could help save 360 lives. Blood donations are accepted at any of the LifeSource donation centers, and an appointment can be made by calling 877-543-3768 or registering online at www.lifesource.org. Use code G417 when donating to continue giving toward Addison Trail's total. For participating in blood drives, LifeSource presents Addison Trail and its sister school, Willowbrook, with a check that goes toward scholarships for District 88 students.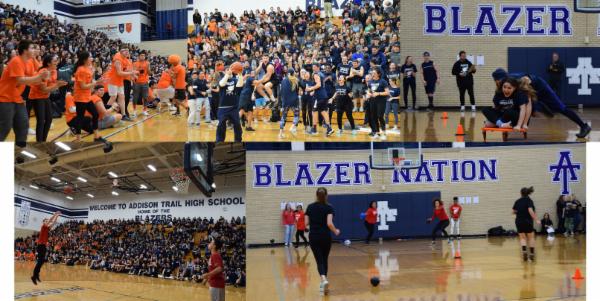 March 16: Addison Trail hosted its annual Superstars Assembly (the culminating event of PE Week), where classes go head to head in a variety of competitions. The juniors won the event, the faculty/staff finished in 2nd place, the seniors finished in 3rd place, the freshmen finished in 4th place and the sophomores finished in 5th place.