District 88 Board Agendas & Minutes Archive - 2013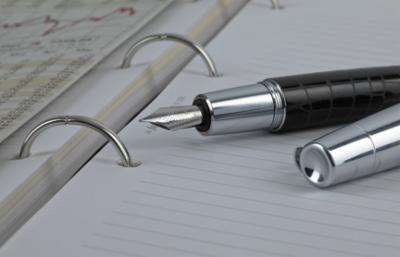 Please Note: Board of Education meetings begin, unless otherwise noted, at 7:30 p.m. in the District Office located at 2 Friendship Plaza, Addison, IL 60101. Board meeting minutes are posted after final approval, which occurs at the second board meeting of the following month.
To view older Agendas & Minutes, visit the Agendas & Minutes Archive.
Board members also attend Citizen Advisory Council (CAC) meetings. The CAC is an organization made up of parents, citizens of the community, board members and the principal. They discuss current issues prevalent in the high school and are the liaisons between the community and the school board to voice community concerns.
| | | | |
| --- | --- | --- | --- |
| Date | Board Meeting Agenda | Board Meeting Minutes | Packet |
| January 14, 2013 | Agenda | Minutes | |
| January 15, 2013 (Finance Meeting) | Agenda | Minutes | |
| January 22, 2013 (Building & Grounds Meeting) | Agenda | Minutes | |
| January 28, 2013 | Agenda | Minutes | |
| February 11, 2013 | Agenda | Minutes | |
| February 11, 2013 (Board Officers Meeting) | Agenda | Minutes | |
| February 25, 2013 | Agenda | Minutes | |
| March 11, 2013 | Agenda | Minutes | |
| March 18, 2013 | Agenda | Minutes | |
| April 8, 2013 (Behavioral Interventions) | Agenda | Minutes | |
| April 9, 2013 (Buildings & Grounds Meeting) | Agenda | Minutes | |
| April 15, 2013 | Agenda | Minutes | |
| April 24, 2013 (Technology Meeting) | Agenda | Minutes | |
| April 25, 2013 (Buildings & Grounds Meeting) | Agenda | Minutes | |
| April 29, 2013 | Agenda | Minutes | |
| May 2, 2013 (Re-Organizational Meeting) | Agenda | Minutes | |
| May 13, 2013 | Agenda | Minutes | |
| May 20, 2013 | Agenda | Minutes | |
| June 10, 2013 | Agenda | Minutes | |
| June 13, 2013 (Buildings & Grounds Meeting) | Agenda | Minutes | |
| June 20, 2013 (Technology Meeting) | Agenda | Minutes | |
| June 24, 2013 | Agenda | Minutes | |
| August 8, 2013 (Buildings & Grounds Meeting) | Agenda | Minutes | |
| August 8, 2013 (Technology Meeting) | Agenda | Minutes | |
| August 12, 2013 | Agenda | Minutes | Packet |
| August 26, 2013 | Agenda | Minutes | Packet |
| September 3, 2013 (Buildings & Grounds Meeting) | Agenda | Minutes | |
| September 9, 2013 | Agenda | Minutes | Packet |
| September 23, 2013 | Agenda | Minutes | Packet |
| October 1, 2013 (Buildings & Grounds Meeting) | Agenda | Minutes | |
| October 7, 2013 (Technology Meeting) | Agenda | Minutes | |
| October 7, 2013 | Agenda | Minutes | Packet |
| October 16, 2013 (Joint Board Meeting) | Agenda | Minutes | |
| October 21, 2013 | Agenda | Minutes | Packet |
| November 5, 2013 (Buildings & Grounds Meeting) | Agenda | Minutes | |
| November 11, 2013 | Agenda | Minutes | Packet |
| November 12, 2013 (Evaluation & Compensation Meeting) | Agenda | Minutes | |
| November 18, 2013 (Special Meeting) | Agenda | | |
| November 18, 2013 | Agenda | Minutes | Packet |
| December 3, 2013 (Buildings & Grounds Meeting) | Agenda | Minutes | |
| December 10, 2013 (Special Meeting) | Agenda | Minutes | Packet |
| December 16, 2013 | Agenda | Minurtes | Packet |