Addison Trail celebrates the graduation of its preschool class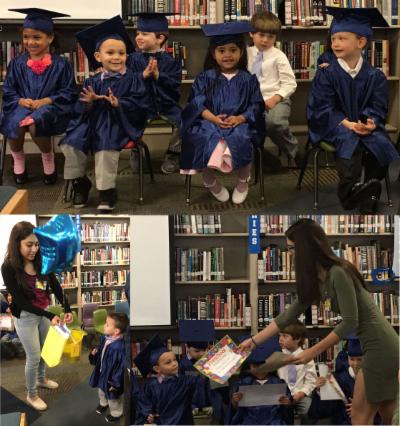 On May 11, parents/guardians and Addison Trail students and staff members gathered to celebrate the graduation of students in the school's Little Blazers Preschool program.
The preschoolers wore graduation caps and gowns and received a certificate for their hard work. After the ceremony, they enjoyed treats with their parents/guardians and the Addison Trail students who taught them during the year.
The 12 children in the class are from the surrounding communities. They spent three mornings a week with the Little Blazers Preschool class, during which 33 Addison Trail students conducted lessons in math, science, art, music, language arts and large muscle.