Addison Trail and Willowbrook physics students participate in Cardboard Regatta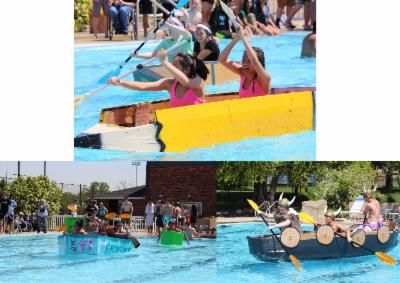 On May 15, nearly 200 students from Addison Trail and Willowbrook competed in a Cardboard Regatta at the Addison Park District Family Aquatic Center.
Those students are in Advanced Placement (AP)/college-level Physics I and AP Physics 2. Participants built boats out of cardboard and tape and raced 50 yards from one end of the pool to the other. The goal was to apply physics knowledge from Newton's Laws, center of gravity and fluid dynamics.