Addison Trail celebrates National Hispanic Heritage Month
For the seventh year, Addison Trail celebrated National Hispanic Heritage Month, which takes place annually from Sept. 15 to Oct. 15.
The school hosted a variety of activities from Sept. 11 to 15 to recognize this important event, including:
Sept. 11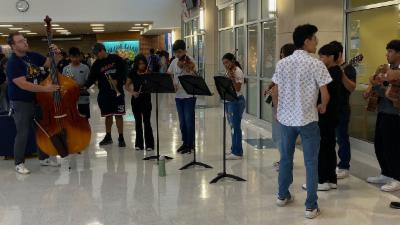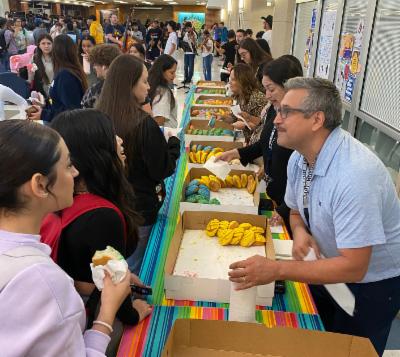 Free conchas (soft and sweet Mexican bread) were available in the commons area for students and staff (pictured above).

Sept. 12
Addison Trail hosted its first Padres Latinos en Acción (Latino Parents in Action) meeting of the 2023-24 school year. Through this group, Spanish-speaking parents/guardians increase their knowledge of the school system to help their children achieve at the highest level. Connect with Padres Latinos en Acción on Facebook (

Addison Trail - Padres latinos en acción

) and on Twitter (

@ATpadreslatinos

).





More than 70 people attended a free movie night for a showing of "Under the Same Moon (La misma luna)." Popcorn, paletas (Mexican-style popsicles) and elotes (Mexican street corn) were sold during the event.
Sept. 13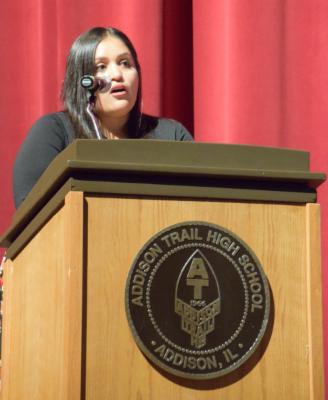 Sept. 14

The Addison Trail Varsity Boys Soccer Team competed against Victor J. Andrew High School, and the game ended in a 1-1 tie. Staff members and those who attended the event enjoyed tacos during the game (pictured above).



Sept. 15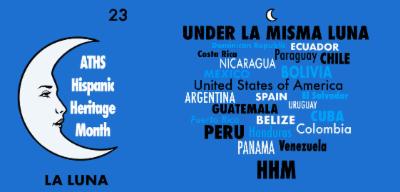 Sept. 16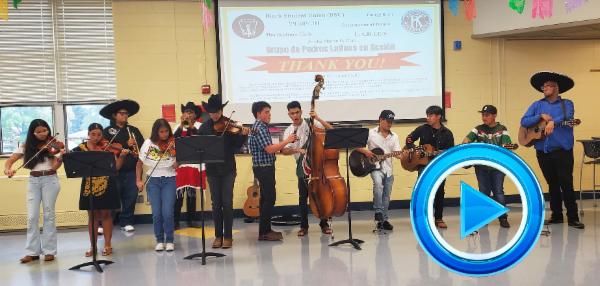 Other events included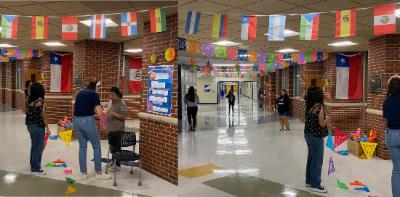 Decorated hallways, windows and display cases at the school

(pictured above)



Played cultural music during passing periods





Shared facts and stories related to National Hispanic Heritage Month during passing periods
According to www.hispanicheritagemonth.gov, "Each year, Americans observe National Hispanic Heritage Month from Sept.15 to Oct. 15, by celebrating the histories, cultures and contributions of American citizens whose ancestors came from Spain, Mexico, the Caribbean and Central and South America." It began in 1968 and was originally observed as "Hispanic Heritage Week" under President Lyndon Johnson, but was later extended to a month during President Ronald Reagan's term in 1988.
District 88 has about 50 languages and more than 30 countries represented among its families, and more than half of the nearly 2,000 students at Addison Trail speak more than one language. District 88's core values include fostering an inclusive environment and a sense of belonging, where all students, staff and community members feel safe, valued, respected and welcome – regardless of race, religion, sexual orientation or gender identity.