Addison Trail students participate in Muslim Student Association Summit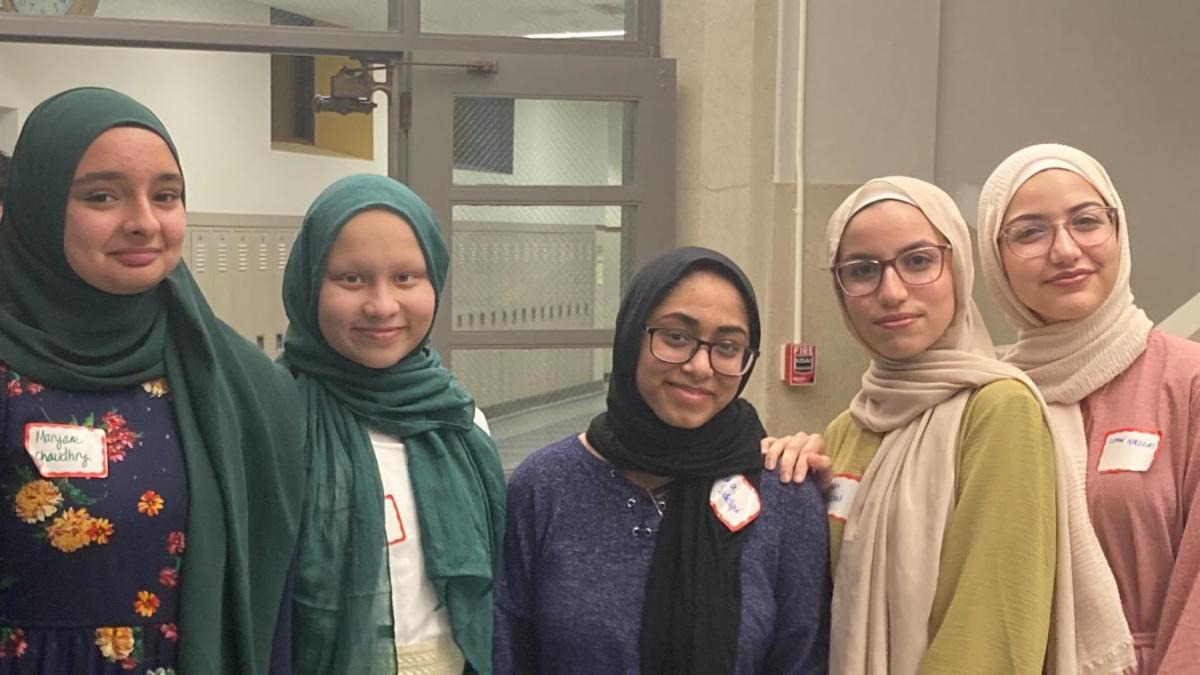 On Jan. 21, five Addison Trail students participated in a Muslim Student Association (MSA) Summit at Maine East High School.
During the event, high school students from throughout the area listened to a guest speaker and met with other MSAs to discuss how to grow the program within schools and how to work with administration to request and implement programs/events.
The Addison Trail students who attended are (pictured above, from left to right) freshman Maryam Chaudhry, freshman Aamina Makki, junior Soha Siddiqui, junior Logain Nazzal and freshman Lemar Nazzal.