Addison Trail alumnus earns Midwest Conference Position Player of the Week honors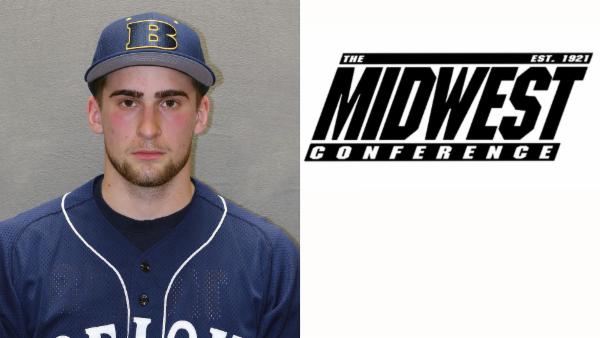 Addison Trail alumnus Matt Crandall (class of 2018, pictured above) has been named the Midwest Conference Position Player of the Week for his performance in a pair of Buccaneer wins on April 3 in Ripon.
The Beloit College junior outfielder had a career day at the plate to lead Beloit offensively. Crandall went 3-5 at the plate with all three hits going for extra bases, including a triple and two homeruns in the opening game of the doubleheader. His seven runs batted in in the contest tied the program record for RBI in a game, a mark last hit in 2007. Crandall added three runs scored in the win. In game two, Crandall tallied a hit and a run scored, helping the Bucs to the sweep of the Red Hawks.
Photo and information provided by Beloit College Athletics (https://beloitcollegeathletics.com/news/2021/4/5/baseball-crandall-earns-mwc-player-of-the-week-honors.aspx)