Addison Trail seeks presenters for International Fest Week to share with students experiences of traveling abroad and benefits of knowing multiple languages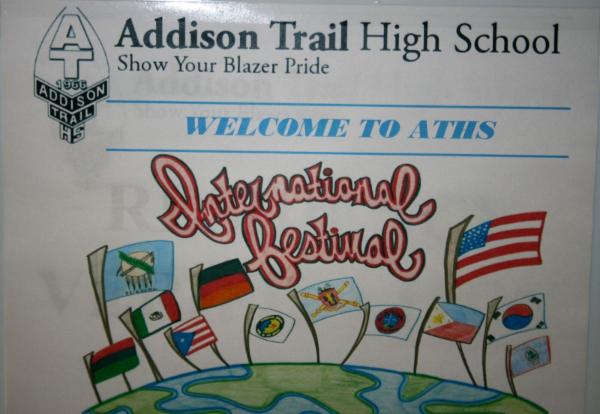 Addison Trail and Junior Achievement of Chicago are looking for speakers to share with students their stories of traveling abroad for the school's annual International Fest Week.
This year's event will take place from Nov. 16 to 20 and will be hosted virtually because of the coronavirus disease 2019 (COVID-19) pandemic. The week provides an opportunity for students to learn about other countries and cultures. There are two ways to get involved and support this event.
1. Present about your travels and experiences from throughout the world.
Record your presentation, and CLICK HERE to upload your video (please submit your presentation by Oct. 30).
2. Present about how your knowledge of another language and being bilingual or multilingual has helped in your life (socially, with your career, etc.).
CLICK HERE to record your video (please submit your presentation by Oct. 30).
For questions or more information, contact:
The school also has other fun activities planned for International Fest Week, including a spirit week and a new version of the Dec-A-Door event. In lieu of a fundraiser this year, International Club members will send cards to patients at St. Jude Children's Research Hospital throughout November. The public is welcome to participate as well at https://www.stjude.org/get-involved/other-ways/online-card-message-patients.html.