Addison Trail honors and remembers Sept. 11, 2001
This video may take up to a minute to start after click the play button depending on your connection speed and browser.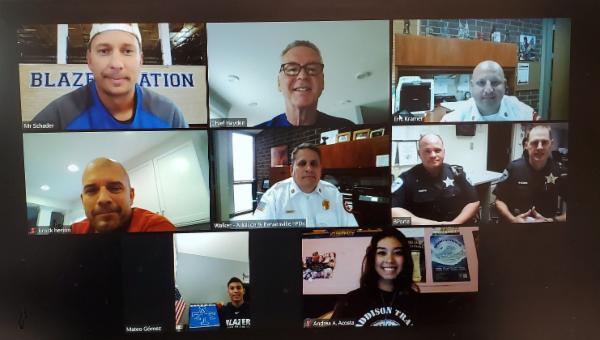 Addison Trail students and teacher/Department Head Rob Schader interviewed first responders on Sept. 11 to honor those who protect and serve in remembrance of Sept. 11, 2001 (see the image above). Be sure to check back soon to watch the interview!
Administrators and staff members also delivered snacks and school memorabilia to the Addison Police Department and the Addison Fire Protection District (see the images below).