Important updates regarding Mariachi Herencia de México performance at Addison Trail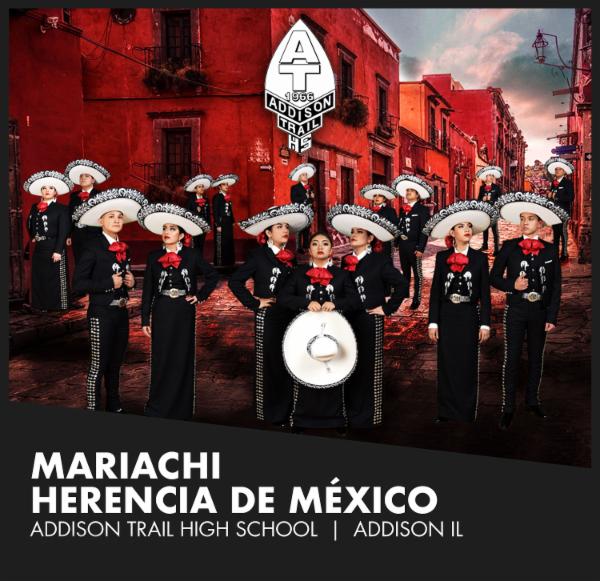 As previously shared, the Mariachi Herencia de México performance at Addison Trail has been postponed because of the coronavirus disease 2019 (COVID-19) pandemic. Addison Trail looks forward to hosting this event at a later date, when it is determined we can safely gather for large events.
Mariachi Herencia de México is a Latin GRAMMY-nominated group comprised of young Mexican-American musicians from Chicago, who have released three highly acclaimed studio albums with chart-topping debuts on the Billboard and the iTunes Latin Albums charts, defying a music industry trend and pointing to a revival in recorded mariachi music.
In 2017, Mariachi Herencia de México scored a Latin GRAMMY nomination in the "Best Ranchero/Mariachi Album" category for the group's debut album, titled "Nuestra Herencia." The group has toured throughout the U.S., Mexico and Canada, performing alongside major artists in some of the most prestigious performing arts centers throughout the continent. For more information about Mariachi Herencia de México, go to www.mariachiherenciademexico.com.
Tickets:
Those who bought tickets for the canceled concert date can request a refund at https://forms.gle/7qHVfX3j7tQAq9i58.
Proceeds from tickets that aren't refunded will benefit Addison Trail students through scholarships.
Tickets from the canceled concert won't be valid for the new performance date.
Stay tuned for details about the rescheduled performance!
For questions or more information, contact Addison Trail Social Worker Jorge de Leon at jdeleon@dupage88.net or 630-628-3374.