Addison Trail hosts annual Mr. AT event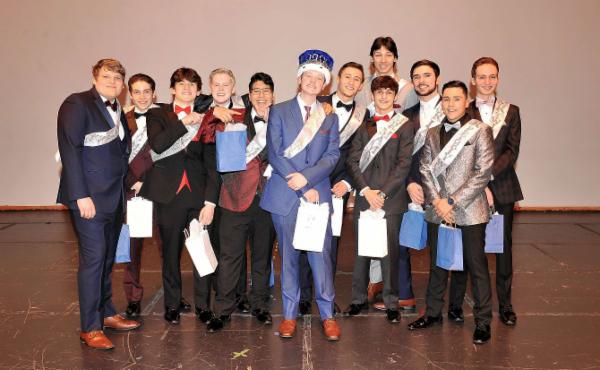 On March 6, 12 senior boys competed in Addison Trail's annual Mr. AT event (pictured above, photo by HR Imaging Partners).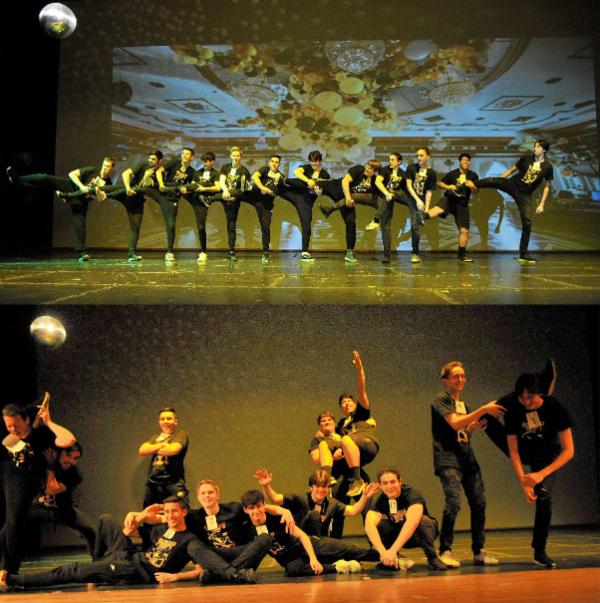 During that competition, contestants participated in a group dance (pictured above, photos by HR Imaging Partners), performed a talent, demonstrated their Blazer Pride, escorted a parent/guardian in a formal wear portion and competed in a question-and-answer section.
The theme of this year's Mr. AT was "The Roaring '20s." The hosts were seniors Juliana Sannasardo, Dominika Zdanowicz and Mar Perez, and the judges were Addison Trail staff members Amy Ferraro, Kira Bonk, Tim Hockensmith, LeVonne Cescolini-Boyer, Jason Bugajsky and Ryan Peronto.
Below are the results of Mr. AT 2020 (in alphabetical order):
Sam Conforti: "Mr. Muscles"
Konrad Czerniawski: "Mr. MicMaster"
Alexander Eddy: "Mr. Best Dressed"
Matthew Favia: "Mr. Best Hair"
Elliot Jasso: "Mr. Charming"
Brian Meagher: "Mr. AT"
Joseph Peercy: "Mr. Goofy"
Gonzalo Reyes: "Mr. Pearly Whites"
Miguel Rojas: "Mr. Macho"
Adam Skrzypek: "Mr. Mama's Boy"
John Stathopoulos: "Mr. Twinkle Toes"
Jacub Trippiedi: "Mr. Ladies' Man"