Addison Trail alumnus' children's book 'Regulus' set to make big screen debut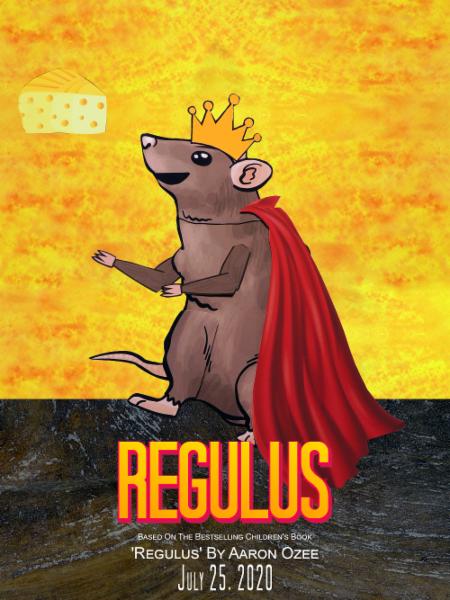 Telling stories through writing has been a passion for Addison Trail alumnus Aaron Ozee (class of 2014) since he was 5 years old. He has developed that passion into a career, as his two children's books – "My Darling Child Shiloh" and "Regulus" – were published in 2016 and 2017, respectively.
Ozee's "Regulus" (which tells the story of three tiny mice, who represent innocence and youth, as they cross paths with the titular character, Regulus, who represents the more troubling moments in life) continues to reach audiences throughout the world. So far, Ozee has partnered with groups to launch a printed copy of "Regulus" into space and to bring the book to Mount Everest, the Galápagos Islands and Chernobyl.
This past December, Ozee sold the production rights from his notable creation to animation group Bizarros Studio to adapt "Regulus" into an unorthodox theatrical feature. And the development of the "Regulus" movie has wrapped two months ahead of schedule. Ozee served as Director on the "Regulus" movie to ensure authenticity of the book was not compromised. He instructed the animators to use stop-motion techniques as they developed each scene to embolden the strengths of the original story, giving children and families a rare viewing experience. Ozee also decided to eliminate voiceover talent and music that contained verbal communication, and instead immerse every second of footage with psychological schemes to keep viewers on the edge of their seats.
The release date of the "Regulus" movie has been set for July 25, and an exclusive premiere will take place that day in or near Chicago. Ozee has arranged with Bizarros Studio to launch the "Regulus" movie using streaming services and video-on-demand services on the night of the premiere. More information about which services will include the film in their libraries will be shared closer to the release date.
For more information about the "Regulus" movie, go to www.regulusmovie.com. For more information about Ozee and his publications, go to www.AaronOzee.com, and follow him on Facebook (@AaronOzee) and Twitter (@AaronOzee).