Addison Trail alumnus highlighted by University of Colorado Boulder for designing robotic capsule endoscope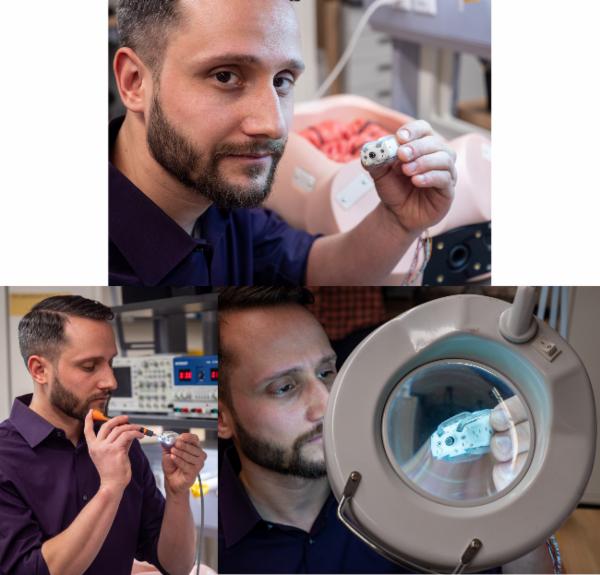 Photos by Glenn Asakawa/CU Boulder
Addison Trail alumnus Greg Formosa (class of 2006, pictured above) was recently featured in a University of Colorado Boulder article for his work with engineering the Endoculus, a robotic capsule endoscope capable of performing autonomous colonoscopies.
According to the article, "Perhaps the only thing Formosa finds more invigorating than engineering is teaching engineering, a passion that stems from his experiences as a student (at Addison Trail). One teacher who was particularly influential is Mr. Steven Nelson, Formosa's high school chemistry teacher."
Formosa is a mechanical engineering Ph.D. student at the university and hopes to continue his career in academia as a research professor. Read the full article by Oksana Schuppan at https://tinyurl.com/y3vmruz6. Read more about the Endoculus in an article by Daniel Strain at https://tinyurl.com/yygpng6z.