Addison Trail "Tradition of Excellence" award
Addison Trail "Tradition of Excellence" award

The Tradition of Excellence award is the highest honor presented by Addison Trail to its graduates. Initiated in 1999, this annual alumni recognition program has honored recipients in professional fields such as medicine, engineering, science, education, art, music and law.

To be considered for the award, applicants must have graduated from Addison Trail more than 10 years ago; distinguished themselves in academic, artistic, business, professional, entrepreneurial, or public service; demonstrated an ability to serve as an outstanding role model to current Addison Trail students; and performed services and/or accomplishments which have brought credit to their alma mater.


Tradition of Excellence nomination form

---
Tradition of Excellence Recipients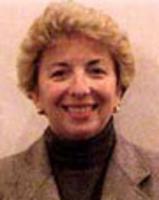 Deborah L. Grubbe
1999 Tradition of Excellence Recipient
Class of 1973

Deborah Grubbe is the operations and engineering director for DuPont Non-Wovens where she is accountable for manufacturing, engineering, safety, environmental, and information systems in a growth business with $1 billion in revenue, $100 million of annual capital expenditures and eight manufacturing facilities worldwide. She has 21 years of experience in five of DuPont's 16 Strategic Business Units. Deborah was also the director of DuPont Engineering's 600-person engineering technology organization. Her 14 different assignments range from capital project implementation through manufacturing management and human resources. She currently co-chairs the DuPont corporate Operations Network People Team, a body that manages operations, personnel deployment and development for global DuPont.
Lynn Coyle
1999 Tradition of Excellence Recipient
Class of 1982

Lynn Coyle currently works for the Lawyers' Committee for Civil Right in Texas. The Lawyers Committee is a statewide nonprofit legal office dedicated to defending the rights of immigrants. At the Lawyers Committee, Lynn litigates civil rights cases involving unlawful detentions and arrests, physical abuse and the denial of other civil and statutory rights of immigrants. She has lectured widely on immigration law topics and the national conventions of the American Immigration Lawyers Association the National Association of Counsel for Children and the Hispanic Bar Association. She has written several articles for immigration and criminal defense attorneys and has participated in numerous statewide trainings. She is an active member of the American Immigration Lawyers Association and the National Immigration Project of the National Lawyers Guild.
Conrad Chao
1999 Tradition of Excellence Recipient
Class of 1974

Conrad Chao is conducting biomedical research on the fetal brain where he is searching for causes of such congenital brain disorders as cerebral palsy. He has received grants from the National Institute of Health and the American Heart Association. He is currently using his expertise as a perinatologist networking with neurological researchers to further advances in this field. Conrad has been featured in Who's Who is Science and Engineering and recently was asked to review grants for the National Institute of Health.

In his position as director of the Maternal Fetal Medicine Subspecialty Training Program at UCLA he also teaches and supervised medical residents and fellows (post-doctoral specialists). He has written numerous articles in clinical and scientific journals.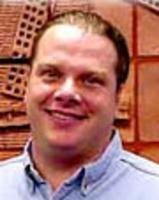 Richard Nichols
2000 Tradition of Excellence Recipient
Class of 1981

Richard Nichols is a nationally recognized artist with a strong background in traditional impressionism. His works have been published in The American Artist Magazine and are displayed in numerous prestigious galleries throughout the Untied States.


Sheila (Heirty) Romano
2000 Tradition of Excellence Recipient
Class of 1981

Sheila Romano is the Executive Director of the Illinois Planning Council on Developmental Disabilities. As director she oversees all activities that support the Council's purpose of ensuring that all people with developmental disabilities have the assistance and opportunities to promote independence and productivity in society.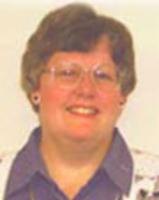 Peggy D. O'Neill
2001 Tradition of Excellence Recipient
Class of 1972

Peggy O'Neill currently works for the Goddard Space Flight Center in Greenbelt Maryland. She conducts basic science research, new instrument technology and future space mission definition and planning. She has over 20 years of experience in the design and implementation of microwave soil moisture field experiments using ground-based and aircraft sensors, and has been instrumental in the acquisition and analysis of experimental data necessary for the development of an accurate soil moisture retrieval algorithm from microwave measurements. Peggy has been the recipient of 17 NASA/GSFC Outstanding Performance and Special Act / Achievement Awards to date. She has authored or co-authored over 120 publications. In her spare time she crews for a local Maryland hot air balloon pilot.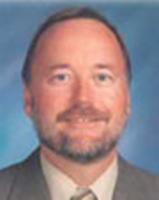 Timothy D. Kanold
2001 Tradition of Excellence Recipient
Class of 1969

Tim Kanold is the Superintendent of Schools for District 125. A dedicated mathematics educator for the past 29 years, Tim has co-authored more than fourteen math textbooks for grades 6-12. He has also published numerous articles on effective teaching practices and has given over 600 presentations at the local and national levels on education reform.

Tim is the 1986 recipient of the Presidential Award for Excellence in Mathematics Teaching and the 1991 Outstanding Young Alumni from Illinois State University. As a member of the National Council for Teachers on Mathematics, he participated in the organization's Professional Standards for Teaching Mathematics Commission and served as a speaker for New Dimensions in Leadership.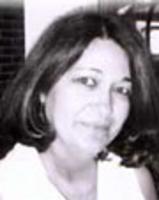 D. Jean Ortega-Piron
2002 Tradition of Excellence Recipient
Class of 1974

Ms. Jean Ortega-Piron began her career in human services in 1980 as a law clerk for the Illinois Department of Mental Health and Developmental Disabilities. From 1980 to 1987 she served in a variety of attorney positions for that agency, including General Counsel. She was appointed guardian of the Illinois Department of Children and Family Services (DCFS) on September 3, 1996. She spearheaded a reform for the office of DCFS that created the office of the guardian that would advocate for the wards of the state at the executive level. In this position she is the court appointed legal guardian of all abused and neglected children committed to DCFS. She currently serves as the legal guardian for over 24,000 children and serves as a policy formulating executive manager.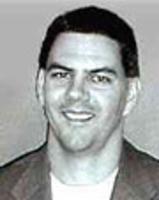 Richard Marianos
2003 Tradition of Excellence Recipient
Class of 1983

Richard Marianos was appointed as a special agent with the United States Treasury Department in the Bureau of Alcohol, Tobacco and Firearms. At 21 he was the youngest special agent ever hired with the Bureau. He was first assigned to the Chicago Field Division where he was responsible for the criminal enforcement of firearms and Federal related offenses in the Chicago land Area. In 1995 he received the Chicago Police Departments Detective Star for his dedicated service to the Chicago Police Department. In 2000 Richard received the Bureau of Alcohol, Tobacco and Firearms Distinguished Service Medal and was named the Bureau's Outstanding Supervisory Employee in the United States.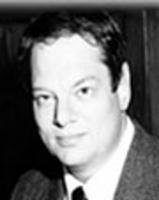 Michael S. Lindberg
2004 Tradition of Excellence Recipient
Class of 1977

Michael Lindberg is an Associate Professor in the Department of Geography and Environmental Planning at Elmhurst College, where he has been teaching since 1995. His interests in geography encompass political and economic concerns, and he has authored and co-authored books and articles on many topics including coastal defense, naval warfare, and the shipbuilding industry. He has been published in several journals, primarily, Navy International. Dr. Lindberg is a lecturer and presenter at workshops and conferences throughout the Midwest and east coast. His earlier experiences include working as a ranger in Yellowstone National Park, law enforcement, and traveling throughout the western United States and Canada. He has lived and studied in Winnipeg and New Foundland.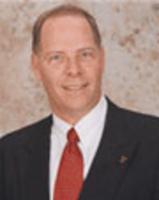 James Millns
2005 Tradition of Excellence Recipient
Class of 1967

Jim Millns received the bronze medal in the 1976 Olympics in the ice-dancing event. He has gone on to compete in other world skating competitions winning three US National Dance Championships. He is a member of the Figure Skating Hall of Fame, a judge of international competitions and he serves on the US Figure Skating Association and the US Olympic Committee.

A member of Addison Trail's first graduating class, he has earned a Bachelors degree from U of I (Urbana) and an MS in Computer Science. He lives in the Tampa, Florida area with his family. He is retired from Verizon and coaches skaters, works with the National Speakers Association and is a member of the Olympic speaking program- Champions in Life.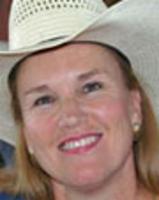 Laurie Wagner Buyer
2006 Tradition of Excellence Recipient
Class of 1972

When she is not hiking in the high country or on the road presenting workshops, poet and novelist Laurie Wagner Buyer lives in Woodland Park, Colorado. The recipient of a Colorado Council on the Arts Literature Artist Fellowship, Laurie has worked with CCA as an artist in residence, with the Young Audiences Program, the Aesthetic Education Institute of Colorado, the Online Poetry Project and Writers on the Net. Laurie has an MFA in Writing from Goddard College and is the award-winning author of three collections of poetry: Glass-eyed Paint in the Rain, Red Colt Canyon and the newly released Across the High Divide. Laurie won the Beryl Markham Prize for Creative Non-fiction from Story Line Press for her memoir Spring's Edge and her first novel, Side Canyons, is now out in soft cover from Five Star Publishing.
Gary Ofenloch
2007 Tradition of Excellence Recipient
Class of 1969

Gary Ofenloch is the Principal tuba player of both the Utah Symphony and the Boston Pops Esplanade Orchestra. In 1985 Gary was chosen as soloist for the Boston Pops 100th Anniversary Tour with conductor John Williams. While on leave of absence from the Utah Symphony in 1989 he was appointed acting Principal tubist of the Boston Symphony Orchestra at the invitation of maestro Seiji Ozawa.

Gary earned both his bachelors and masters degrees from the New England Conservatory of Music. While attending the conservatory he was a founding member of the Grammy Award winning New England Conservatory Ragtime Ensemble and performed at the White House under then-president Gerald Ford. Gary can be heard on many Utah Symphony, Boston Symphony and Boston Pops recordings, including the soundtrack to the movie "Saving Private Ryan". Additionally, he has toured and performed with several chamber ensembles, including the internationally acclaimed Empire Brass Quintet recording of "Gabriel: Music for Brass".
Gary lives in Salt Lake City and is a faculty member of the University of Utah.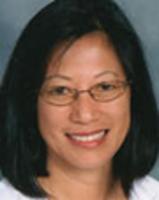 Kim Chao
2008 Tradition of Excellence Recipient
Class of 1972

Kim Chao is one of several District 88 alumni who returned to their alma mater to teach. Highly respected as a Special Education teacher, Kim began her career in two small towns in rural Illinois, Flora and Little York/Kirkwood, where she started the special education program at the high school level. Kim joined the faculty at ATHS in 1978 where she developed the life skills curriculum of the Social and Occupational Development Program, which includes functional academics and assistance with job placement and transition to the "real" world.

With her encouragement and direction Kim's students in SOD I are highly connected to the community by participating as mentors to Stone Elementary School, by holding recycling drives and by publishing a newsletter, "Cool Teens". The Addison Trail Best Buddies Chapter was started in 1978 with Kim receiving the AT Best Buddies Chapter of the Year Award in 2004. Kim was named Advisor of the Year by Best Buddies in 2005. Kim is also responsible for starting the AT Special Olympics basketball team.

Kim was honored with the 2001 Addison Trail Outstanding Achievement Award and is always the first to say that she has been appreciative of the nurturing and excellent education she received at ATHS. Giving back is her greatest pleasure.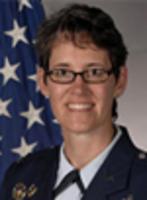 Jodine Kozlowski Tooke, Colonel, USAF
2009 Tradition of Excellence Recipient
Class of 1982

Colonel Jodine K. Tooke has distinguished herself as Commander, 52nd Mission Support Group at Spangdahlem Air Base, Germany. The group supports the 52nd Fighter Wing mission of conducting strategic attack, air interdiction, close air support and suppression of enemy air defenses by providing communications, security, engineering, housing, transportation, supply, logistic plans, education, recreation, disaster response and recovery, and fires and environmental protection for more than 13,500 people assigned to Spangdahlem Air Base. Additionally, the 52nd Mission Support Group maintains combat ready forces stationed at NATO Air Base Geilenkirchen, Germany, where they provide combat support services for over 1,000 U.S. Air Force personnel assigned to the NATO AWAC Component, Joint Forces Command Brunssum, Joint Air Power Competency Center, and Combined Air Operations Center 2; and over 5,000 U.S. and Canadian personnel and dependents in the north-central European Tri-border area.

Col. Tooke graduated as a distinguished graduate from the Air Force Reserve Office Training Corps at the University of Illinois at Urbana-Champaign. After graduation and commissioning, she served in technical positions, helping to build the Systems Telecommunications Engineering Management program and working the resource apportionment for the initial Milstar satellite. Her career includes assignments as a Systems Engineer, an Assignments Action Officer, and three-time Executive Officer. At the Joint Staff, Col. Tooke led efforts to operationalize cyberspace and drafted the National Military Strategy for Cyberspace Operations (NMS-CO). Prior to this assignment she was the vice commander, Air Force Communications Agency (AFCA), Scott Air Force Base, Illinois.
Scott Johnson
2010 Tradition of Excellence Recipient
Class of 1988

Scott Johnson is a science-fiction illustrator who has created artwork for novel covers, book interiors, games, comics and magazines, but is best known for being the lead artist for Marvel Entertainment's superhero licensed merchandise and toys. After graduating from Addison Trail, knowing he wanted a career in science fiction novels, games or comics, Scott chose to attend Columbia College in Chicago based on the excellent reputation of its Creative Writing program. However, Scott made a life changing decision when he changed his major to Graphic Arts on registration day. After two years at Columbia, he transferred to Northern Illinois University and continued his art training, focusing on Sci-Fi Fantasy Art for his senior portfolio. Mr. Johnson received his Bachelor's of Fine Arts degree in Illustration from NIU in 1993.

Scott married Lisa Geiger (whom he met at Addison Trail) in 1995, and that same year, he took a job in the art department of a screen-printing company, creating T-shirt designs while continuing his freelance sci-fi artwork in the evenings. While assuming art director duties at his screen-printing position, Scott grew his freelance business to include digital computer illustration for toy design, concept art for product development, and website designs and animation.

In 1999, Scott "quit his day job" and continued freelancing on a full-time basis. Scott became the first artist to sign an exclusive contract with Marvel Characters Inc., agreeing to keep Marvel as his sole freelance client. After five years of exclusivity, he is now able to work for other publishers again. His relationship with Marvel remains strong, and he continues to be the primary artist for its products. Scott currently works from his home studio in Carol Stream, where he lives with Lisa and their two children.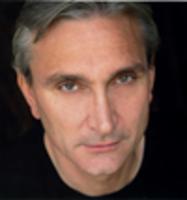 Rocco Sisto
2011 Tradition of Excellence Recipient
Class of 1970

Rocco Sisto is a professional actor with experience on stage, film, TV and radio. His work Off-Broadway was nominated for a Drama Desk Award, one of the most important American theater awards, for his work in Quills. His television credits include numerous commercials, appearances on daytime soap operas, weekly programs and made for TV movies. His film credits include, but are not limited to, work with such notable actors as Al Pacino and Johnny Depp in the movie Donnie Brasco, Arnold Schwarzenegger in the movie Eraser, Sean Penn in the movie Carlito's Way, Tom Cruise in the movie Far and Away, and Isabella Rossellini and Craig T. Nelson in the movie Red Riding Hood.

Rocco was born in Bari, Italy, and moved to Chicago with his family when he was a toddler. Growing up in an Italian-speaking household, he learned to speak English as a second language to assimilate. He was orphaned shortly after starting high school in the Chicago Public Schools system and, along with his older brothers, younger brother (Tony, AT alum,'73) and younger sisters (Sue, AT alum,'75), moved to Addison, where he finished his high school education.

After graduating from Addison Trail, Rocco attended the University of Illinois-Chicago and then was accepted in the Graduate Acting Program at N.Y.U. earning his Master of Fine Arts in Acting degree. Rocco is a member of the faculty at N.Y.U. and Columbia University, where he teaches scene study and Shakespeare for the Actor. He also is a founding member of the acting company Shakespeare & Co. Rocco lives in New York City with his wife, Barbara, a choreographer, and their dog, Jonesy, who also is "in the business," appearing in TV commercials.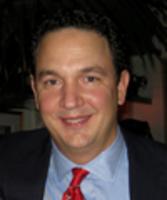 John Lykouretzos
2012 Tradition of Excellence Recipient
Class of 1991

John Lykouretzos is the founder and Chief Investment Officer of Hoplite Capital Management LLC in New York City. Hoplite is a global long/short equity hedge fund that invests in public equities throughout the world. The firm manages funds for many renowned foundations, universities, family offices and high net-worth individuals.

Lykouretzos is active in the nonprofit world and is co-chair of the Tiger Foundation, which strives to break the cycle of poverty in New York City. Lykouretzos also serves on the board of iMentor. The mission of that organization is to improve the lives of high school students from underserved communities through evidence-based, technology-enabled mentoring. Devoting a great deal of time to his undergraduate college, Lykouretzos is on the board of the Yale Football Alumni Association and is one of Yale University's Sterling Fellows. He also interviews potential Yale candidates in the New York City area.

Lykouretzos graduated from Yale University cum laude and with distinction in each of his two majors – economics and international studies. He was a starter during his junior and senior years, a three-year letterwinner, a two-year Academic All-Ivy selection and a two-year Honorable Mention All-Ivy player. Lykouretzos lives in Bronxville, New York with his wife, a Managing Director at Hoplite, and their three young children.
Lori Rackl
2013 Tradition of Excellence Recipient
Class of 1987


The oldest of three children, Lori Rackl graduated from Addison Trail among the top of her class in 1987. She received several scholarships and attended the University of Illinois, where she graduated magna cum laude in 1991 with a degree in political science.
But Rackl found her true calling in journalism, and she has received multiple national awards during her 20-year career. She has written for a variety of publications, including "Reader's Digest" and newspapers throughout the U.S.
Rackl began her career at the Daily Herald and is now a TV critic for the Chicago Sun-Times. Before becoming the paper's TV critic in 2011, Rackl spent several years as the Sun-Times Sunday Travel editor. She also penned a weekly travel column and visited more than 60 countries. Lori is a loving daughter, wife, stepmother and aunt. Read more at https://www.dupage88.net/site/page/1682.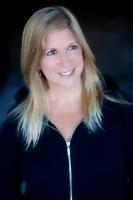 Sher Pasquini
2014 Tradition of Excellence Recipient
Class of 1975


Sher Pasquini is an accomplished businesswoman, dedicated to a career that has taken her to more than 65 countries and spans more than four decades. Her global contributions to the hospitality industry, the U.S. Federal Government and nongovernmental agencies have been recognized with some of the highest honors of excellence throughout the world. After graduating from college, Pasquini became the (then) youngest female general manager in the history of Hyatt.
Pasquini began working internationally in 1995, when she was hired by the United Nations Command – Department of Defense to serve as the Director of Human Resources and Training for the Morale, Welfare and Recreation in Seoul, South Korea. Returning stateside, Pasquini continued her international human resources work for PAE Lockheed Martin, a government contractor with 6,000 employees throughout the globe that serves U.S. government agencies and international-aid organizations and provides support services for the U.S. Department of State, U.S. embassies and every branch of the U.S. Armed Forces. Pasquini is currently the International Employee Relations (Director) Senior Advisor for World Vision International, an international humanitarian emergency-aid organization. Read more at https://www.dupage88.net/site/page/3566.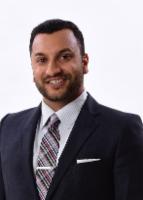 Adam Amin
2015 Tradition of Excellence Recipient
Class of 2005


Adam Amin is a play-by-play commentator for ESPN, ABC, ESPN Radio and the SEC Network. He joined ESPN in 2011 at 24 years old, becoming one of the network's youngest full-time game-callers. Amin works on ESPN's coverage of college football and basketball, as well as NCAA championship coverage of volleyball, women's basketball and baseball. He has been the lead voice of the NCAA wrestling championships since 2012 and joined ESPN's Women's College World Series coverage in 2015. Amin also provides play-by-play coverage on Major League Baseball, college football and college basketball broadcasts for ESPN Radio. Since 2012, he has called play-by-play of NFL games for Sports USA Media. Amin's voice also has been featured in commercial advertisements for Sprint, British Airways and Comcast.
From 2007 to 2011, he handled play-by-play, hosting and reporting tasks for Turner Sports Digital/NCAA Productions, Fox Sports Wisconsin, Illinois High School Association (IHSA) and Horizon League. Before joining ESPN, Amin had stops in Gary, Ind., and Somerset, N.J., calling minor league baseball and was a studio host for football and basketball broadcasts at Valparaiso University. He also served as Sports Director at KUOO Campus Radio in Spirit Lake, Iowa.
Amin graduated with a degree in television and radio from Valparaiso University, where he was twice named Indiana Collegiate Sportscaster of the Year by the Indiana Association of Student Broadcasters. In 2009, he was a finalist for the Jim Nantz Award and was honored as one of the top five collegiate sportscasters in America. He currently resides in Chicago. Read more at https://www.dupage88.net/site/page/4511.
Christopher Coletta
2016 Tradition of Excellence Recipient
Class of 1990


Christopher Coletta has more than 20 years of experience in the health care industry – externally as a strategy consultant with McKinsey & Company and internally through multiple biopharma roles at Pfizer Inc. and Amgen, which involved drug discovery, corporate strategy and technology innovation.
Coletta is a member of the leadership team at Coactuate, a strategic design consultancy focused on driving growth and innovation for the world's top health care companies. In this role, he draws on his diverse background in science (he earned his undergraduate degree from University of Illinois at Urbana-Champaign and his Ph.D. in organic chemistry from Harvard University), music (he plays double bass in jazz performances) and sports (he was an Olympic cyclist in 1992) to identify creative solutions to the most difficult problems facing health care companies today.
Coletta lives in Los Angeles with his wife, Lecia; his 5-year-old daughter, Emmeline; and his 3-year-old son, Mateo. Read more at https://www.dupage88.net/site/page/6140.
Wayne Drehs
2017 Tradition of Excellence Recipient
Class of 1995


Wayne Drehs is a three-time Emmy Award-winning senior feature writer for ESPN, where he has spent the last 17 years writing about everything from lost dogs to lost hockey pucks, American football in the Arctic to international football in Egypt. At ESPN, Drehs' work has appeared not only on ESPN.com and in "ESPN The Magazine," but on SportsCenter, Outside the Lines and E:60 as well. His stories also have appeared on ABC's "World News Tonight," "Nightline" and "Good Morning America."
Drehs has covered nearly every major sporting event in America, as well as the 2006 FIFA World Cup in Germany and the 2012 (London), 2014 (Sochi) and 2016 (Rio) Olympics. He is a National Headliner Award and an EPPY Award winner and also has been honored by the Football Writers Association of America and New York Festivals. In 2013, Drehs received the Distinguished Alumni Award from The University of Iowa, where he graduated in 2000. In 2011, Drehs worked with director Alex Gibney on a film called "Catching Hell" for ESPN's 30 for 30 series, and he also appeared in the film. His 2007 piece about the death of Jason Ray, a mascot from The University of North Carolina, led to an appearance on "The Oprah Winfrey Show" and prompted more than 50,000 Americans to become organ donors. Drehs was the 2009 recipient of the Benny Friedman Fellowship in Sports Journalism through the Knight-Wallace Fellowships at University of Michigan. Read more at https://www.dupage88.net/site/page/7829.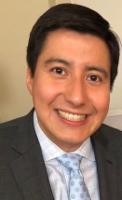 Guillermo Coronado
2018 Tradition of Excellence Recipient
Class of 2001

Guillermo Coronado attended Harvard College, from which he graduated cum laude in 2005, and Harvard Business School, from which he graduated in 2009. Coronado began his career at UBS, where he structured bond issuances for municipal governments. He also has worked at McKinsey & Company, where he consulted to financial services companies on various strategic initiatives. For the last eight years, Coronado has been at Bridgewater Associates, LP, the world's largest hedge fund, with $160 billion under management on behalf of pension funds, sovereign wealth funds, corporate pensions and other institutional investors. He oversees the client portfolio management team, which builds custom portfolios for clients and launches new funds and products. He lives in Connecticut with his wife, Elena, and son, Michael. Read more at https://www.dupage88.net/site/page/9589.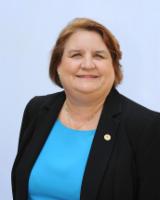 Kathleen Willis
2019 Tradition of Excellence Recipient
Class of 1980

Kathleen Willis is serving her fourth term in the Illinois General Assembly as State Representative of the 77th District and also serves as House Majority Conference Chair. She currently sits on seven committees, including the Committee on State Government, Human Services Appropriation and School Curriculum and Policy. She also chairs the Fire and Emergency Services Committee. Willis has worked and voted on many pieces of legislation that are in place, including legislation on health care needs and education throughout the state. Read more at https://www.dupage88.net/site/page/11300. (This information is from 2019.)