District 88 to host Prospective Board Candidate Workshop
November 14, 2018 07:00 PM - November 14, 2018
District 88 Office, 2 Friendship Plaza in Addison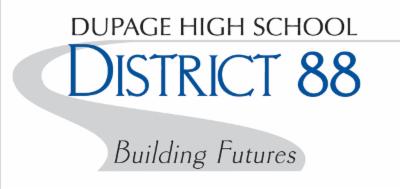 Those who are interested in running for the DuPage High School District 88 Board of Education during the Consolidated Election on April 2, 2019, are invited to attend a Prospective Board Candidate Workshop. That event will begin at 7 p.m. on Nov. 14 at the District 88 Office, 2 Friendship Plaza in Addison.
Four full (four-year) terms will be open on the District 88 Board during the April 2, 2019, election.
Through the workshop, you'll learn:
Time requirements of being a Board member


Expectations of being a Board member


How to complete the filing/petition process


You also will have an opportunity to ask questions about being a Board member
For questions or more information, contact District 88 Superintendent Dr. Scott Helton at 630-530-3980 or shelton@dupage88.net.