Willowbrook Concert Choir to premiere music piece composed in memory of District 88 Board of Education member and Willowbrook alumnus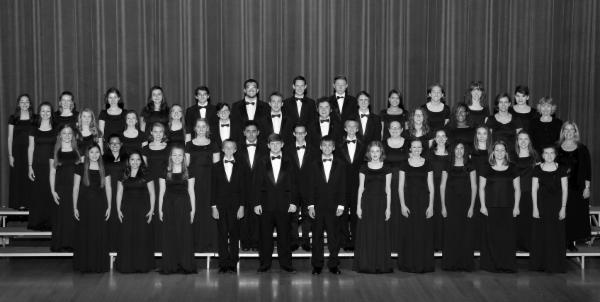 On Jan. 27, 2018, the Willowbrook Concert Choir (pictured above) will premiere a piece created in memory and honor of former District 88 Board of Education member and Willowbrook alumnus Mark Johnson (pictured below). Photo by HR Imaging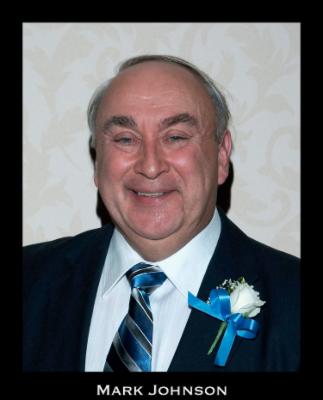 On Jan. 27, 2018, the Willowbrook Concert Choir will premiere a piece created in memory and honor of former District 88 Board of Education member Mark Johnson, who passed away in December 2014 after a battle with cancer. Willowbrook commissioned William V. Malpede to compose the piece.
Johnson joined the Board of Education in 1999, served as president from 2003 to 2011 and remained on the Board until he passed away. But his connection to District 88 began years earlier – Johnson was an alumnus of Willowbrook and received the school's Distinguished Alumni Award in 2012, and his four children graduated from Willowbrook as well. He represented District 88 on the Legislative Education Network of DuPage County (LEND) and the SASED Board of Control; was a member of the School District 45 Foundation, the Kiwanis Club of Villa Park and the Tri-Town YMCA; and served as a Worship Music and Arts Commissioner for St. Paul Lutheran Church in Villa Park. Before joining the District 88 Board, Johnson became engrained in education through fulfilling the role of a D.A.R.E. Police Officer with the Villa Park Police Department for nearly 10 years and later was named as Chief of Support Services.
In recognition of Johnson's commitment to Willowbrook and District 88, the choir will sing "i thank You God for most this amazing" during the Illinois Music Education Conference at 10:30 a.m. on Jan. 27, 2018, at Scottish Rite Cathedral in Peoria. The group auditioned and was selected for this performance.
"Mark was always an advocate for the arts and went out of his way to support the students in District 88, so when the Concert Choir achieved the high honor of performing during the conference, my first thought was this would be a perfect event to honor his life," said Karyn Wolcott, Willowbrook Choir Director and Music Department Chair. "I had the privilege of teaching three of Mark's daughters and first knew of him as a very involved father and a pillar in the community. He and his wife, Phyllis, were very active in the Music Booster Club. Long after their children graduated, they were at more concerts than I can count. They also were out at the football games and parades supporting our marching bands, on Saturdays at the Illinois High School Association Solo and Ensemble Contest and in the theatre supporting our plays and musicals. Where there was a performance or a special event for our students, Mark was there with a kind word of encouragement."
Wolcott described the music piece as ethereal and hopeful and said it's about appreciating and acknowledging God's blessings and not taking anything for granted. The text for "i thank You God for most this amazing" is from the poem by E. E. Cummings, which was selected by Johnson's wife and children.
"This poem by E. E. Cummings was one of Mark's favorite," said Johnson's wife, Phyllis. "He was always thankful for what he had and found something wonderful in each day."
Phyllis said Johnson participated in music and theatre when he was a student at Willowbrook, and the performing arts were a part of him all his life. He and Phyllis both earned degrees in music and sang in choirs together, and they shared that passion with their children as well.
"We loved watching and hearing the students learn and grow in the performing arts - they always impressed us," Phyllis said. "I can't think of a more wonderful way to honor Mark's years of service than through music. He would be humbled and very thankful for this tribute."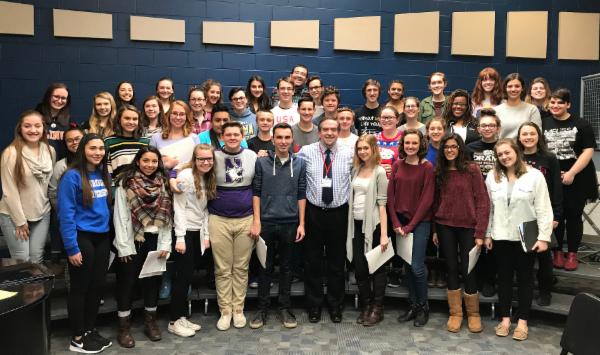 To help the choir prepare for the debut in Peoria, Eduardo García-Novelli (Professor of Music, Director of Choral Activities and Chair of the Music Department at Carthage College, where he conducts the Carthage Choir) hosted a clinic with the students on Dec. 11. He's pictured above (front row, center) with the group. During his visit, García-Novelli shared advice with regard to applying and auditioning for college music programs and offered techniques to assist the group in getting ready for the conference. He also worked with the Willowbrook musicians in November, when they attended the Lakeside Choral Festival at Carthage College.
The choir will film a dress rehearsal of the performance, which will be shown during the Jan. 22, 2018, District 88 Board of Education meeting.
"Mark's impact on District 88 will be felt for years to come," said Dr. Scott Helton, District 88 Superintendent. "His legacy will be seen in every student who walks across the stage and receives a diploma on graduation day; in every student who steps in front of the curtain for a music or theatre performance; and in the state-of-the-art learning facilities our students enjoy. Mark was involved in the communities of District 88 for more than 50 years and represents all District 88 stands for – building futures for students and working for the continuous improvement of student achievement."
Permissions acknowledgment:
"i thank You God for most this amazing". Copyright ©1950, 1978, 1991 by the Trustees for the E. E. Cummings Trust, from COMPLETE POEMS: 1904 - 1962 by E. E. Cummings, edited by George J. Firmage. Used by permission of Liveright Publishing Corporation.