Willowbrook Parent Organizations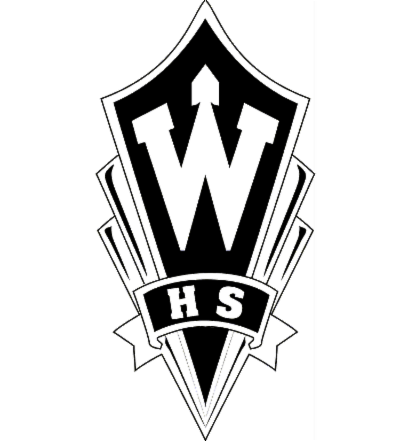 Willowbrook High School offers a variety of ways for parents to become involved in Parent Organizations:
District 88 Foundation
Meeting Schedule: Click here
The District 88 Foundation is a member of the Partnership for Inspired Education (PIE) Foundation, a 501(c)(3) charitable organization that serves public school students in District 88, Addison Elementary School District 4, School District 45 and Salt Creek School District 48. Founded in 2009, PIE is designed to be the foundation that supports a long-term partnership with the community, businesses, schools and, most importantly, the children served. Funds raised by the foundations have been used to support District 88 students and staff members.
Click here for the District 88 Foundation page.

CAC – Citizens' Advisory Council
Meeting Schedule: The second Wednesday of the month
(please check the school calendar for exact meeting dates and times)

The Citizens' Advisory Council (CAC) functions as a subcommittee of the Board of Education. Its purpose is to serve as a research and communication body for the community, the Board of Education and the building principals. This purpose is accomplished by the Board of Education referring issues to the Advisory Council, and the Advisory Council alerting the Board and building principals to community concerns.
To view a list of the CAC Agendas, go to the CAC page.

WPO – Willowbrook Parent Organization
Meeting Schedule: 7:00 PM on the first Wednesday of the month in the Warrior Room (enter at door No. 4)
(please check the school calendar for exact meeting dates and times)

The Willowbrook Parent Organization (WPO) is a group of parents who help build a connection between home and school. The group's main purpose is communication, not fundraising. Because there is still a need for parent participation at the high school level, you are encouraged to join the WPO. These meetings include a short, informal business meeting and an administrative report. During the meeting, there are opportunities to ask questions, make suggestions and voice concerns.

In addition to being information driven, we also provide assistance at various school events such as Open House, Parent Conference Day, Curriculum Showcase, Senior Recognition Ceremony and the Powder Puff Football Game. Any parent, faculty member or resident of the community is welcome and encouraged to attend these meetings and join the WPO. There also are additional leadership positions available for those who are interested.
To see the WPO webpage, click here.
Athletic Booster Club
Meeting Schedule: 7:00 PM on the third Wednesday of the month in the Warrior Room
(please check the school calendar for exact meeting dates and times)

The Willowbrook Athletic Booster Club is supported and run entirely by volunteers, who donate their time and talents to raise funds that support and enhance the girls and boys athletic program at Willowbrook. The Athletic Boosters are in charge of concession stands, spirit wear and helping teams with additional funding that might be needed.
Click here for the Athletic Booster Club page.

Music Boosters
Meeting Schedule: The first Tuesday of the month
(please check the school calendar for exact meeting dates and times)

The music program at Willowbrook offers Band, Orchestra, Choir, Piano and Guitar classes for students. The Music Boosters are proud to support and assist the directors, students and the music department by providing receptions after concerts, sponsoring social activities, maintaining and distributing uniforms, assisting at musical functions and offering a number of scholarships and grants. The Music Boosters strive to provide an open line of communication between the community, parents and the music department. Membership in the Music Boosters is open to anyone interested in the music program.
Click here for the Music Booster Club page.

A.C.T.S. Parents: Adult Council for Theatre and Speech

This group supports theatre and speech at Willowbrook.

The A.C.T.S. parent organization assists with various aspects of theatre and speech productions, providing volunteers who help with fundraising, tech rehearsal dinners, concession sales/contributions and program advertisement sales. If you would like to be a part of A.C.T.S. and can assist with any of these activities, e-mail Terri Woebel at twoebel@dupage88.net.
PLAN - Parent Leadership Academy Network
PLAN was created in 2008 to provide information to black parents to increase their knowledge of the school system to better help their children succeed. Topics include interpreting test scores, curriculum offerings, college and career planning, strategies for academic success and much more. For more information, please contact Dana Whittaker, Community Outreach Counselor at Willowbrook.
Meeting schedule: Click here
W.I.N. (What I Need) SPED Parent Advisory
These meetings are designed for parents of students with special needs to give them the tools to support their child in the most successful way possible. The goal is for parents to become more comfortable with their valuable role in the IEP process and to positively advocate for their children. Additionally, this is an opportunity to network with other special education parents whose children may have similar needs. For more information, please contact Tom Cantlin, Assistant Principal, or Sara Courington, Special Education Department Chair. The WIN Organization meets one Tuesday a month at 7:00 PM in the Warrior Room. All dates are posted on the Willowbrook calendar.
Meeting schedule: Click here