District 88 wishes its stakeholders a safe and happy Spring Break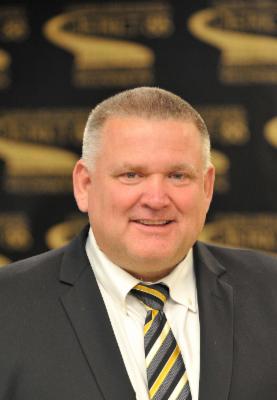 Pictured is District 88 Superintendent Dr. Scott Helton.
As we head into Spring Break, I would like to wish our staff, students, parents/guardians and community members a safe and happy break. I hope you all enjoy some time with family and friends and are able to relax and come back refreshed to finish the 2018-19 school year strong.
SAFETY AND SECURITY
Safety and security is our No. 1 priority, and I want to assure you the well-being of our students and staff is always at the forefront of our work. You can read more about our safety and security measures at https://www.dupage88.net/site/page/9421. At the beginning of this school year, we adopted new procedures to ensure our buildings follow best practices with regard to school safety. District 88 administrators, staff members and students received training in these new procedures, and we worked with the Addison and Villa Park police departments to implement ALICE Training, which stands for Alert, Lockdown, Inform, Counter, Evacuate. I also would like to share the following information about two safety-related grants.
The Addison Police Department, District 88 and Addison School District 4 worked together and received a grant from the Department of Justice, Office of Community Oriented Policing Services (COPS) for the School Violence Prevention Program. With the funding from this grant, District 88 and District 4 will buy and install a rapid emergency response system in all school facilities through BluePoint Alert Systems. This system includes pull stations similar to fire alarms, strobe lights and mobile panic buttons that will be placed throughout the schools and outside the buildings.


The DuPage Regional Office of Education has received a three-year grant called the STOP – which stands for Students, Teachers, Officers Preventing – School Violence and Mental Health Training Program Grant from the Department of Justice. The program is a countywide process to train students and educators through a comprehensive trauma-informed care approach that focuses on prevention of school violence due to unmet mental health needs.
STRATEGIC PLAN
When reflecting on the 2018-19 school year so far, one area that stands out is our work to update the district's Strategic Plan, which was approved by the District 88 Board of Education on Feb. 25 after the recommendation of the administration. We updated our Strategic Plan to retool and enhance the existing 2010 plan and to ensure the focus remains on accomplishing the district's mission of working for the continuous improvement of student achievement. From September to November, District 88 administrators and facilitator Jeff Cohn with Brave Dialogue met with more than 700 stakeholders – including staff members, parents and guardians, community members and students – to gather their feedback and thoughts. I truly appreciate all those who participated in this process to guide the future direction of District 88. To read more about the Strategic Plan, and to watch a video recap of the process with Cohn, Willowbrook Principal Dr. Daniel Krause, Addison Trail Principal Michael Bolden and myself, go to http://www.dupage88.net/StrategicPlan2018.
2018-19 SUCCESSES AND HIGHLIGHTS
I also would like to recognize the successes and accomplishments our students, staff and alumni have achieved inside the classroom and beyond. So far this school year, pupils at Addison Trail and Willowbrook have received recognition at the state and national levels in academics, extracurricular activities and athletics. To see/read about these highlights, check out our 2018-19 photo albums at:
INSTRUCTIONAL TECHNOLOGY UPDATE
We are excited to provide an update regarding the new delivery model for instructional technology that was implemented this school year. In November 2017, the District 88 Board of Education approved redirecting funds to provide each freshman (starting with the class of 2022) with a Chromebook for in-school and out-of-school use, beginning this past fall. The district has since re-evaluated this plan to phase in the model (starting with the class of 2022) to ensure the process provides the most cost-effective, efficient and high-quality implementation. On March 11, the Board approved funds to buy Chromebooks for the class of 2023 and the class of 2021. This funding will be used to provide each student in those two classes with a Chromebook for in-school and out-of-school use, beginning in fall 2019. Members of the class of 2022 will continue to use the Chromebooks they received this year. The district will assign students in the class of 2020 with Chromebooks to use through the end of their senior year. Read more at https://www.dupage88.net/site/page/9845.
CALENDAR REMINDER: LAST DAY OF SCHOOL FOR 2018-19
As we've previously shared through our District 88 Newsletter, website and social media, the school calendar includes five Emergency Days, in accordance with the Illinois School Code. So far this school year, four Emergency Days have been used due to inclement weather (Nov. 26 and Jan. 28, 30 and 31). We will present the Board of Education with an amended 2018-19 school calendar for approval this spring. That calendar will include four makeup Emergency Days – May 28, 29, 30 and 31. If approved, that means the district's last day for the 2018-19 school year would be Friday, May 31 (provided no other Emergency Days are needed). Please mark your calendar and be aware of these dates.
DISTRICT 88 BOARD OF EDUCATION CANDIDATES
Four full (four-year) terms will be open on the District 88 Board of Education during the April 2 Consolidated Election. To see the eight candidates who have filed, and for more information about the election, go to https://www.dupageco.org/Election/59230.
I would like to thank these individuals for running in the election. School board members serve their communities without monetary compensation to make public education the best it can be for every child. Their policies and oversight guide the district as tough decisions are made, and they spend countless hours attending meetings, events and workshops to ensure students receive a high-quality education.
Thank you to all of our stakeholders for your continued support of District 88. It's because of your partnership we're able to accomplish our mission of working for the continuous improvement of student achievement. I look forward to working together to complete another tremendous school year.

Respectfully,
Scott J. Helton, Ed.D.
Superintendent of Schools, DuPage High School District 88